Lady Deborah James: Cancer campaigner dies at 40
by Charlie Adams
BBC News
Cancer campaigner, blogger, broadcaster and former teacher Sir Dame Deborah James has died aged 40.
She received bowel cancer hospice care at home and raised millions of dollars for cancer research.
The host of the BBC's You, Me and the Big C podcast received Dame's Honor in May for her fundraising efforts.
Mother-of-two Mrs Deborah was diagnosed with bowel cancer in 2016. Her family described her as "amazing" and "inspiring".
They announced his death in a post on his Instagram page. "We are deeply saddened to announce the passing of Sir Deborah James; most amazing wife, daughter, sister and mum," he said.
She died peacefully surrounded by her family.
Mrs Deborah shared her cancer experience to "raise awareness, break down barriers, challenge taboos and change the conversation around cancer", her family said.
"Even in his most difficult times, his determination to raise funds and raise awareness was inspiring. »
Watch Deborah James: Extended Interview with iPlayer.

Since her diagnosis in 2016, Mrs Deborah has shared her experiences of treatment and daily life, and has been praised for her serious approach to talking about cancer.
Deputy Director, she started a blog on cancer before writing for The Sun and becoming a BBC presenter.
But on May 9, she announced she was no longer in acute care, and she didn't know how much time she had left.
She also launched a new fund called the "Bowelbabe Fund" to raise money for research into personalized medicine for cancer patients.
He surpassed £1m in less than 24 hours – beating his initial target of £250,000 – and has now raised nearly £7m.
In May, Prince William knighted her at her parents' home in Woking, Surrey, where she chose to stay.
The Duke and Duchess of Cambridge, who donated to the research fund, praised her "relentless work" and thanked her for "bringing hope" to those living with the disease.
For her part, Mrs Deborah said William's visit was "surreal".
"You can imagine the cleaning antics and preparations going beyond the scale – but all of that is irrelevant because William is so good," she said.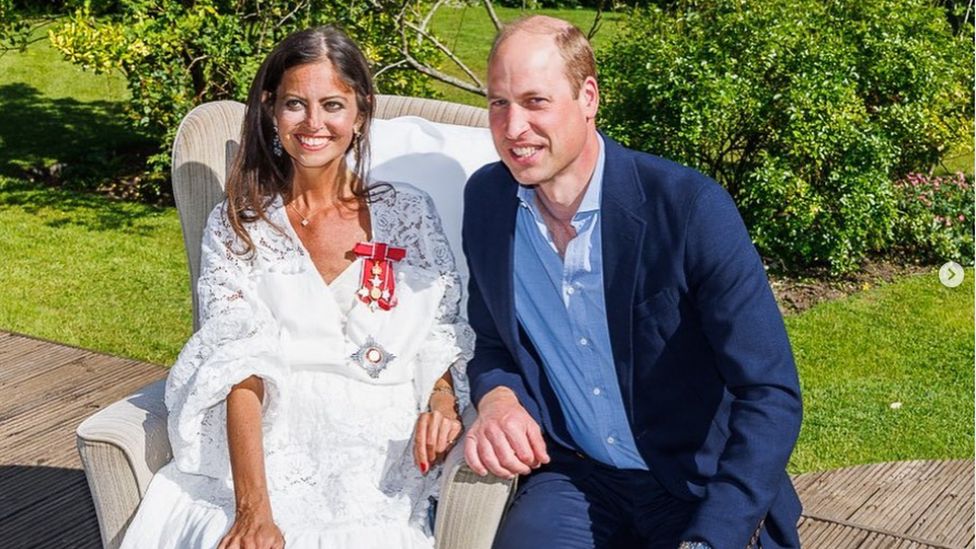 Funds raised from his Bowelbabe Fund will support Cancer Research UK, Bowel Cancer UK and The Royal Marsden Hospital – an institution specialising in the treatment of cancer.
Bowel Cancer UK, of which Mrs Deborah is the godmother, says she has turned her bowel cancer diagnosis "into an incredible force" and will save countless lives through her campaign.
Bowel Cancer UK's chief executive Genevieve Edwards said the former teacher had "incredible energy" and a "wonderful talent for making things happen".
Ms Edwards paid tribute to the host's outreach work, saying: "She has an incredible power to connect with people. She leaves a huge legacy behind her."
Mrs Deborah has been working to raise awareness about bowel cancer, urging people to check for symptoms during and after treatment.
After surgery, under anesthesia, she ordered a poop suit online — which she would wear while recording the podcast.
Signing off on her last podcast in May, she said, "Check your poo. Go on. I can't say anything more than check your poo.
"I still have pictures everywhere of me dancing in my casual clothes. So maybe I should leave the last word. Check your poo. »

What are the symptoms of bowel cancer?
Who gets the bowel cancer screening test?
Regular bowel cancer screenings are available to everyone between the ages of 60 and 74, and the program is expanding to everyone between the ages of 50 and 59. The expansion was completed gradually over a four-year period and began last April.
In the UK, GP-registered people aged 60 to 74 automatically receive an NHS bowel cancer screening kit every two years.
If you are not in this age group, you should always be aware of the symptoms of bowel cancer and if you have any concerns talk to your GP.

Prime Minister Boris Johnson called her an "inspiration for many", while Labour leader Sir Keir Starmer said her charity work was "truly inspiring…even in the most difficult of times".
BBC director-general Tim Davey said she was a "true inspiration" and the way she talked about cancer "touched the country, inspired change and undoubtedly saved lives".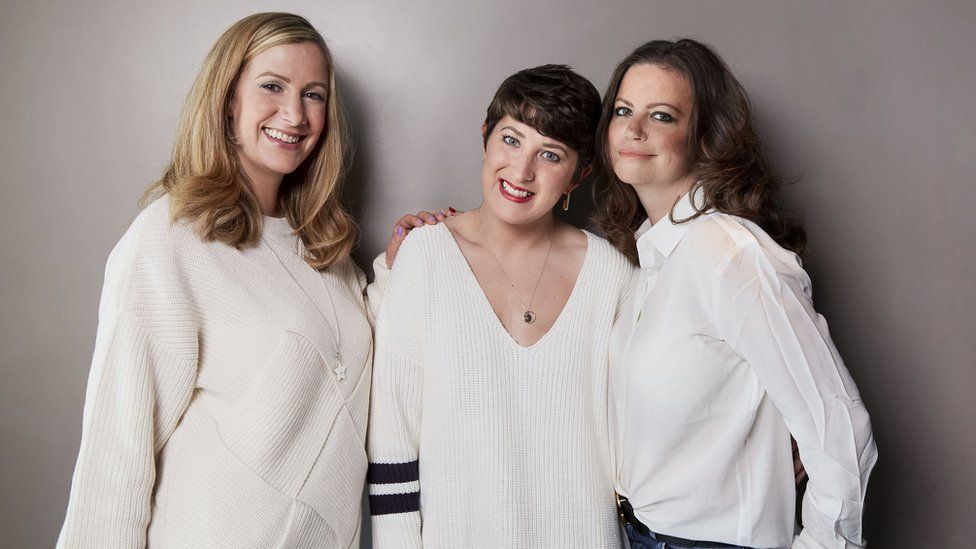 Dame Deborah started showing You, Me and the Big C in 2018 with Lauren Mahon and BBC Radio 5 Live newscaster Rachael Bland, a show that has won praise for its candid discussion of cancer.
They spoke with celebrity guests and touched on practical issues including hair loss, financial management tips and speaking to loved ones about the disease.
Brand died in September 2018 at the age of 40, two years after being diagnosed with breast cancer.
BBC 5 Live presenter Tony Livesey, a friend of Mrs Deborah and who aired his last interview earlier this month, said the activist was "the most brilliant I've ever met. One of the women. Never met".
"All the fame she's gained is a by-product of her work to save lives," he told BBC Radio 4's Today programme.
BBC News presenter George Alagia, who has bowel cancer, recalls a conversation with Mrs Deborah at the Royal Marsden Hospital.
Mr Alagia told BBC Radio 4's Today programme that the campaigner answered his questions about any symptoms he might have of the disease.
The newscaster said he was struck by Mrs Deborah's "generous generosity" and their conversation was "typical of what I now know she is capable of doing for so many people. Others".
BBC producer Lucie Kon, a friend of Mrs Deborah's, told BBC Breakfast that the podcast host was "the most amazing person I've ever known" and said she would be "always on my mind".
Lucy said Mrs Deborah had shown cancer should not be a "life sentence" and the 40-year-old "didn't want to be a victim".
Dame Deborah's first book, titled F*** You Cancer: How to Face the Big C, Live Your Life, and Still Be You, was published in 2018.
Her second book, How to Live When You Might Die, will be published on August 18.
Additional reporting by Molly Anderson

Were you moved by the issues discussed in this story?Share your experience via email haveyoursay@bbc.co.uk.
Please provide a contact number if you would like to speak to a BBC reporter. You can also get in touch by:
If you are reading this page and do not see the form, you will need to visit the mobile version of the BBC website to submit your question or comment, or you can email us at HaveYourSay@bbc.co.uk. Please include your name, age and place of residence with any submission.
www.bbc.co.uk
article Lady Deborah James: Cancer campaigner dies at 40 first appeared in Zimo News.