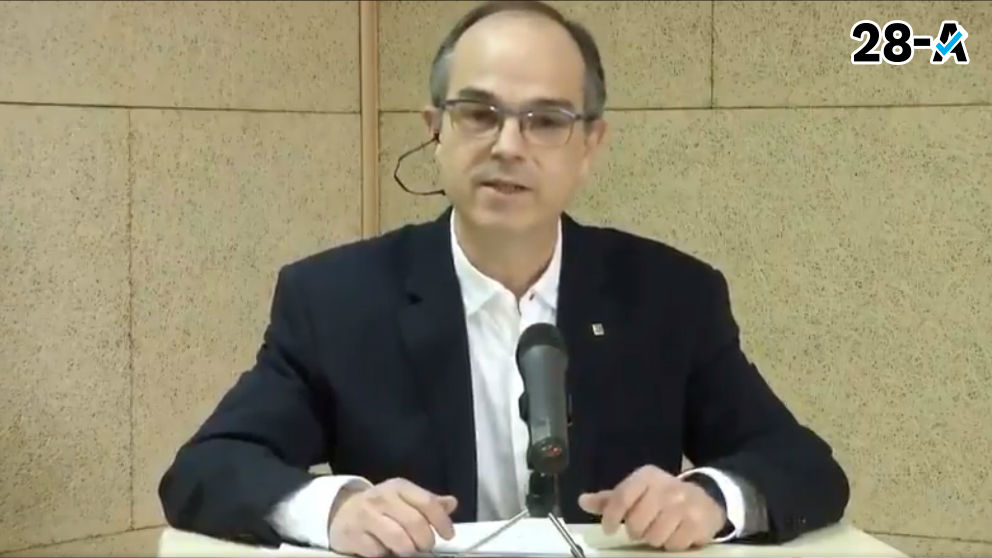 For the secretary general of the Junts, Jordi Turull, it seems little to repress the crime of sedition and to reduce embezzlement. He said that "it seems unheard of to him that the independence movement would endorse" the bill promoted by the PSOE and United We Can that removes the crime of sedition and amends the crime of embezzlement. "We eliminate sedition – he says – but we add aggravated public disorder. Faced with this reform, we think of all the assets of mobilization that there is in the independence movement, among those who want to be dissuaded and frightened by cutting a highway, and that the judges can interpret. That this is endorsed by the independence movement seems unheard of to me," he said.
Jordi Turull also reiterated that Junts "is not in the logic of giving up, but starting again" and believes that this support does not help to start again, in his words. For Turull, this reform is a surgical retouchingstated verbatim: "It is this vision of the PSOE, to also persecute the independenceBut let's go to disguise repression and make it more sympathetic", he underlined in an interview with the channel 324 this Tuesday. The Secretary General of Junts pleaded for an agreement to clarify the independence movement, among the different proposals that each formation has.
Xavier Trias, candidate
Asked about the announcement of the candidacy of former mayor Xavier Trias (CiU) for the Barcelona City Hallin the context of the municipal elections of 2023, said that in Junts they are very happy and that they have chosen the "best candidate for the capital of Catalonia".
Regarding the confirmation of some names to be part of the list, such as the advisers of Junts Neus Munté and Jordi Martí, and others who are ready -such as former ministers Victòria Alsina, Damià Calvet and Ramon Tremosa-, Turull said that "All of them have significant political potential" and this must be taken advantage of.