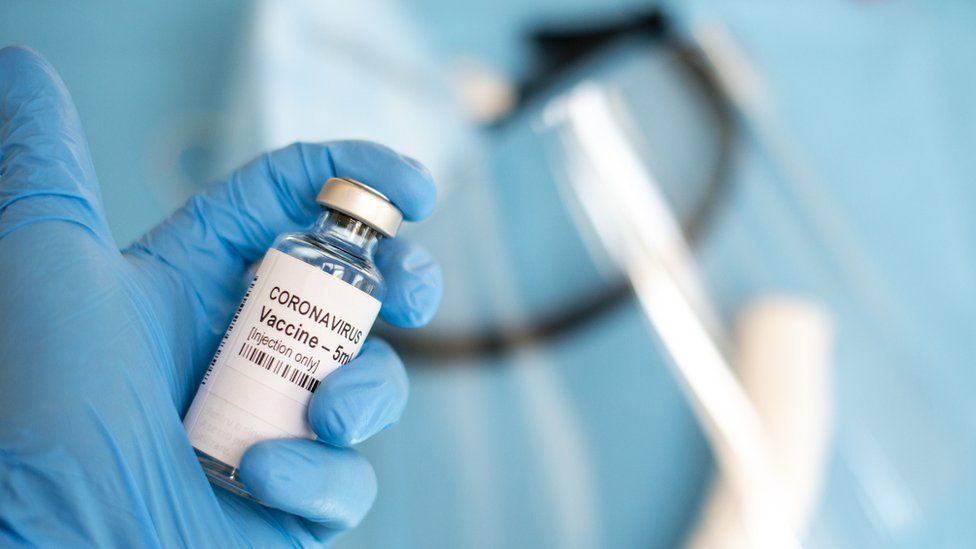 Covid: Anniversary of the first vaccination in Northamptonshire
One year after the first vaccination, more than 500,000 people received at least one dose of Covid vaccine in Northamptonshire.
The county's vaccine was launched at Northampton Hospital on December 8, 2020.
In the first year of the program, 1.2 million doses were injected.
Anna Dorothy, deputy director of the Covid-19 vaccination program in Northamptonshire, said the program "is not over yet."
The county used more than 40 vaccination sites and visited 240 nursing homes and 89 schools at the same time.
Health officials urge anyone who has not received the first two doses of vaccine or is eligible for booster doses to come forward.
Ms. Dorothy said she was "thank you very much for the incredible efforts of everyone involved in the project".
She added: "Vaccines have played a major role in saving lives and reducing transmission. It is vital that all currently eligible people come forward and get vaccinated.
"This is an unforgettable year. Our historic vaccination plan is not over yet."

Related topics
Coronavirus vaccine
Coronavirus pandemic
More about this story
How the vaccine changed the course of the pandemic

13 Omicron cases found in the city

Advanced GP capability warning about booster deployment
Related Internet links
The BBC is not responsible for the content of external websites.
www.bbc.com
article The Jabs team vaccinates 500,000 people a year later First appeared in Zimo News.