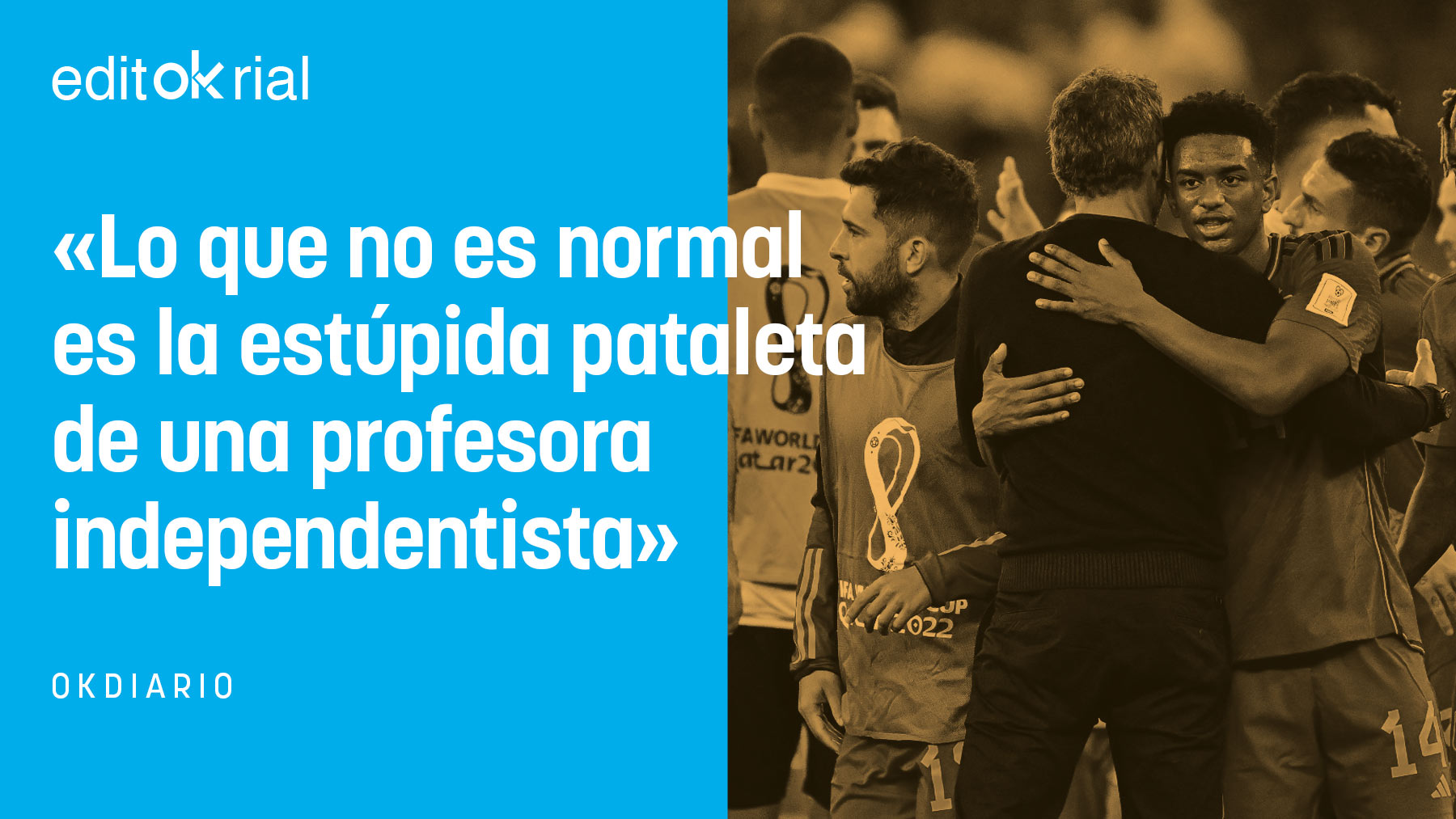 It is only from an absolutely sectarian conception that one can understand the behavior of a teacher of a school in Palma de Mallorca, approved by the management of the center, who decided to suspend classes for the simple fact that the students decided to hang the Spanish flag in the classroom in support of the national football team which these days is participating in the World Cup in Qatar. The separatist professor decided to stop teaching, forcing him to suspend teaching for hours. The behavior of the teacher is not the most serious, but rather the management of the center inexplicably supported her decision and decided to expel the students from the center. The clumsy and crude argument of the technical management of the school, which justifies the decision to leave the children without class because the teacher was cheered and applauded with derision by the majority of the pupils, is a sublime display of pusillanimity, a shameful form of justifying the unjustifiable.
Nothing is more natural than in a school in the Balearic Islands, Spanish territory, the pupils feel concerned by their national team. The other thing, the stupid anger of an independentist teacher, is what is not normal. However, in the Balearic Islands, normality has long since ceased to be the model that governs the political and social behavior of a territory where social communism reigns with the support of populism and independence, which have perverted even the most basic characteristics of a community where simply supporting the national team is considered an affront. The protest of the parents before the executive of the socialist Francina Armengol will not go further, because the ideological sectarianism of the government of the Balearic Islands, emulator of the Catalan, has prostituted to unsuspected limits the coexistence in an autonomous community where the students of a school, they can no longer do something as natural as supporting their country's team. And that the management of the center reproaches the students for not respecting the rules of coexistence is the quintessence of the ideological papanatism that they have inoculated into society.
The sorcerer's apprentices of the most totalitarian social communism have shown their true face. The only thing that can be expected is for Spain to press ahead firmly in the World Cup so that the sectarian teacher who decided to suspend classes due to the presence of a national flag s passed out – it is to be hoped that the hot flashes will not lead to something more serious – and will cease for some time to disturb the cohabitation in the classroom of the La Salle school in Palma. And to those in charge of the center, may the Spanish goals give them heartburn. You can't be that stupid, assholes.