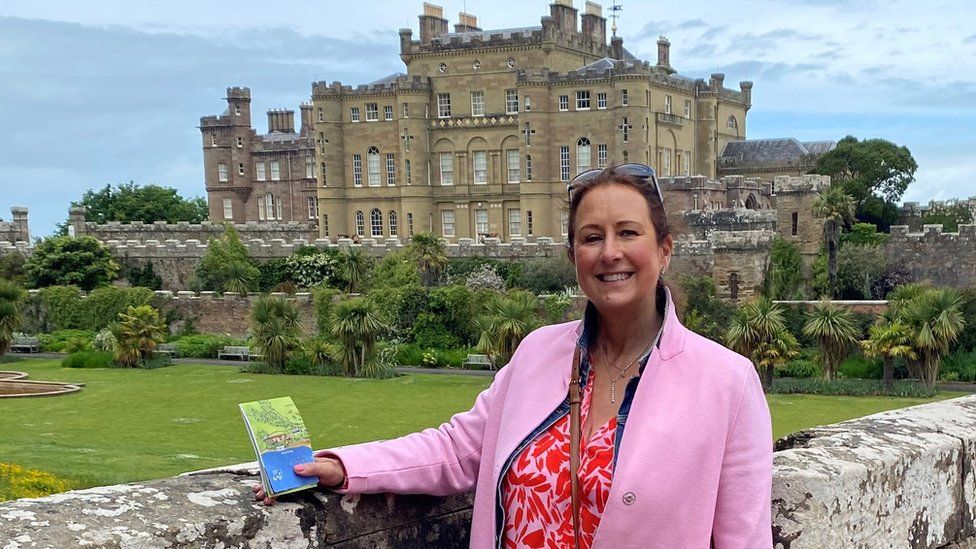 "I was asleep at the board meeting, and then I found out that I had cancer"
Angie Brown
BBC Scotland News
When Lisa Stephenson began to fall asleep at the board meeting, she attributed it to being busy with the busy life.
The bank manager works 70 hours a week, traveling between her home in Edinburgh and her office in London.
"My colleagues wake me up, and this happens often," the 52-year-old said.
"It's awkward to fall asleep in meetings, especially because I'm always in my A-level games and very motivated.
"I feel really tired, completely exhausted."
But she went on to say that Lisa didn't receive a call from the Western General Hospital telling her that routine blood tests had reported problems until after the annual physical examination as part of her job as a manager at Lloyds Bank.
She suffers from a rare, incurable blood cancer.
"It was Easter Monday, and when I received a call telling me that I should enter the oncology department now, we were having breakfast with the children," she told BBC Scotland.
"I said they called the wrong number. When they persisted, I said I thought you had found the wrong person."
'deny'
Lisa is married and has two children, who were 14 and 8 years old at the time. She went to the hospital by herself, thinking that her iron level might just be low.
"When the consultant took me to a room, the penny hadn't gone down yet," she said.
"He told me'you have multiple myeloma.' I told him I had never heard of it, and he was the wrong person."
The consultant showed him some charts and told him that the cancer cannot be cured, but it can be treated.
She said: "I asked what my life expectancy was, and he said that it is up to five years and the treatment is very difficult. I am very painful and have to start treatment immediately.
"I had an important meeting the next day and he told me you can't go to London because you have to start chemotherapy now."
Lisa said she "denied" at first and tried to hide this from work and family, but the doctor said she should tell people because the treatment would make her very sick.
"I downplayed it, I still have to go to work, but I'm too bad."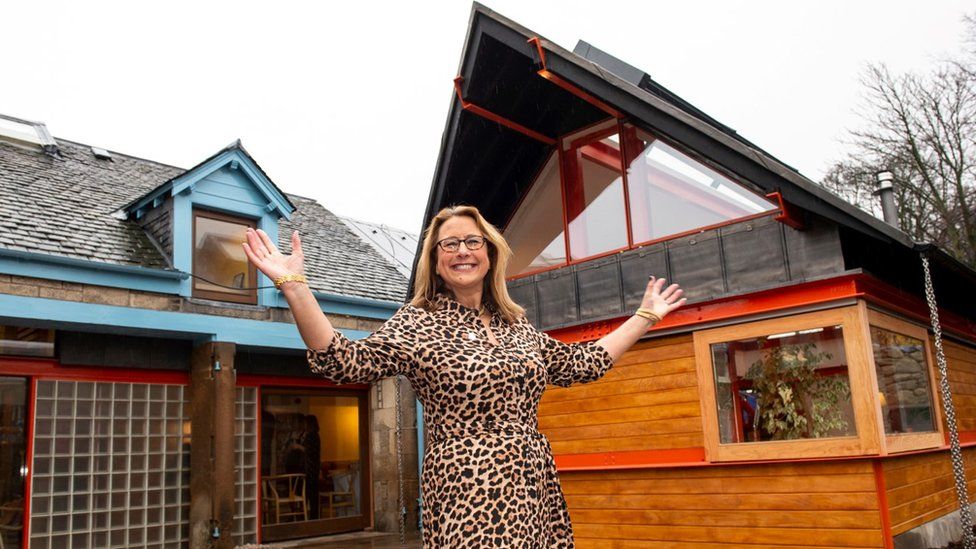 Ten years later, Lisa received chemotherapy and stem cell therapy, and spent seven years on an experimental drug. She stopped using the drug in 2019 to free her body from the "poison".
Myeloma affects his blood. It destroys the white blood cells needed to fight infection.
She received hundreds of blood transplants and suffered from pneumonia and sepsis. She often feels very sick and sick.
Lisa began traveling to the Maggie Centre in Edinburgh a few months after her diagnosis in 2011.
The association provides free professional emotional and psychological support for cancer patients and their families.
This week, he celebrated the 25th anniversary of the opening of the first Maggie Center in Western General Hospital. It now has 24 centers.

Maggie's Center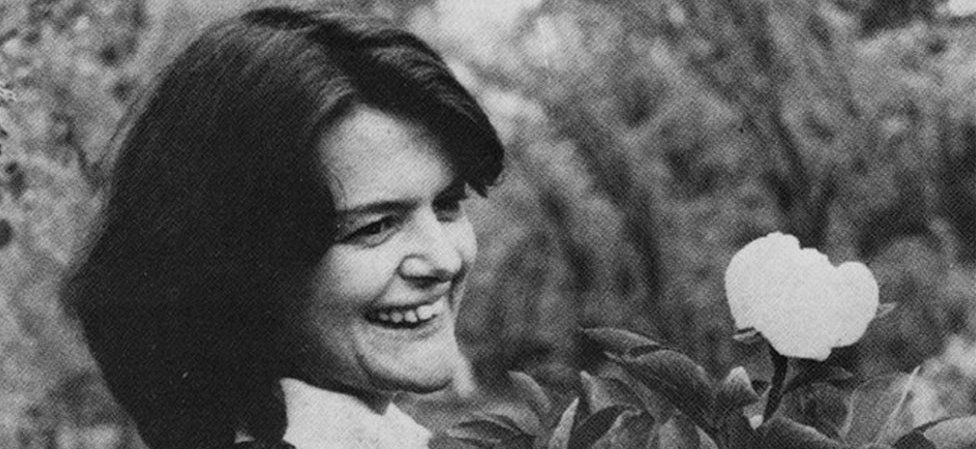 Maggie Keswick Jencks was 47 when she was diagnosed with breast cancer.
After hearing the news, Maggie and her husband Charles Jenks were moved to a windowless corridor, where they dealt with the news.
They discussed the need to provide a "better" place for cancer patients outside but close to the hospital.
Maggie also hopes to gather people in a peaceful, friendly space and help them find comfort from the experiences of others.
Maggie and architect Charles designed the floor plans of these centers.
The first Maggie's opened in Edinburgh in 1996 and now has 24 centers in the UK and abroad.
Maggie died at Western General Hospital shortly before the opening of the first center-but with the support of Charles and his medical team, including his cancer nurse Laura Lee (now Maggie's CEO), her The vision continues.

"This is the default of my family, our safe place, and my first stop when I worry about the future," Lisa said.
Maggie's has always been a "huge support" for her and her children, especially when her husband Peter died of a rare heart virus only two years after she was diagnosed with cancer.
In addition to benefiting from the courses and treatments provided by the center, Lisa has also become an active fundraiser for the charity.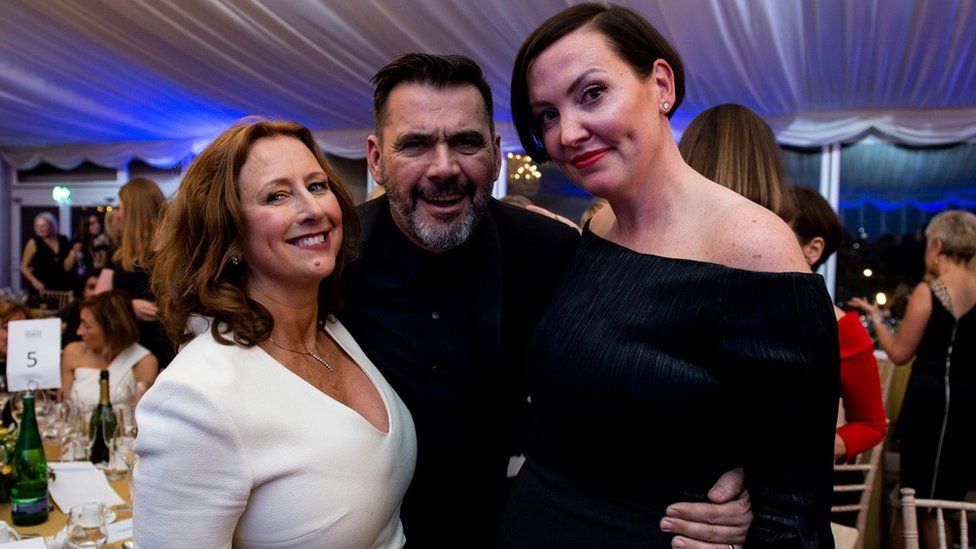 The former bank manager had to give up her job to focus on treatment and cancer. She said that supporting Maggie gave her new goals.
"From the days when I took the red-eye flight to London and didn't go home until very late, my life is much quieter now," she said.
But through her charity work, she raised 1.6 million pounds for Maggie's.
Andy Anderson, a former oncology nurse and director at Maggie Edinburgh Hospital for the past 21 years, told the BBC that the idea of ​​the Scottish Centre is still the way it was when it first opened-for the likes of Lisa and her family. The people provide a comfortable space away from the hospital dormitory and corridors.
"We want everyone to treat Maggie's center like their own home," he said.
"There is a kitchen area where you can make tea, and there is also a quiet place where you can sit with other people.
"This is a big family, a safe place."
Related Internet links
The BBC is not responsible for the content of external websites.
www.bbc.com
article "I have been asleep at the board meeting" First appeared in Zimo News.