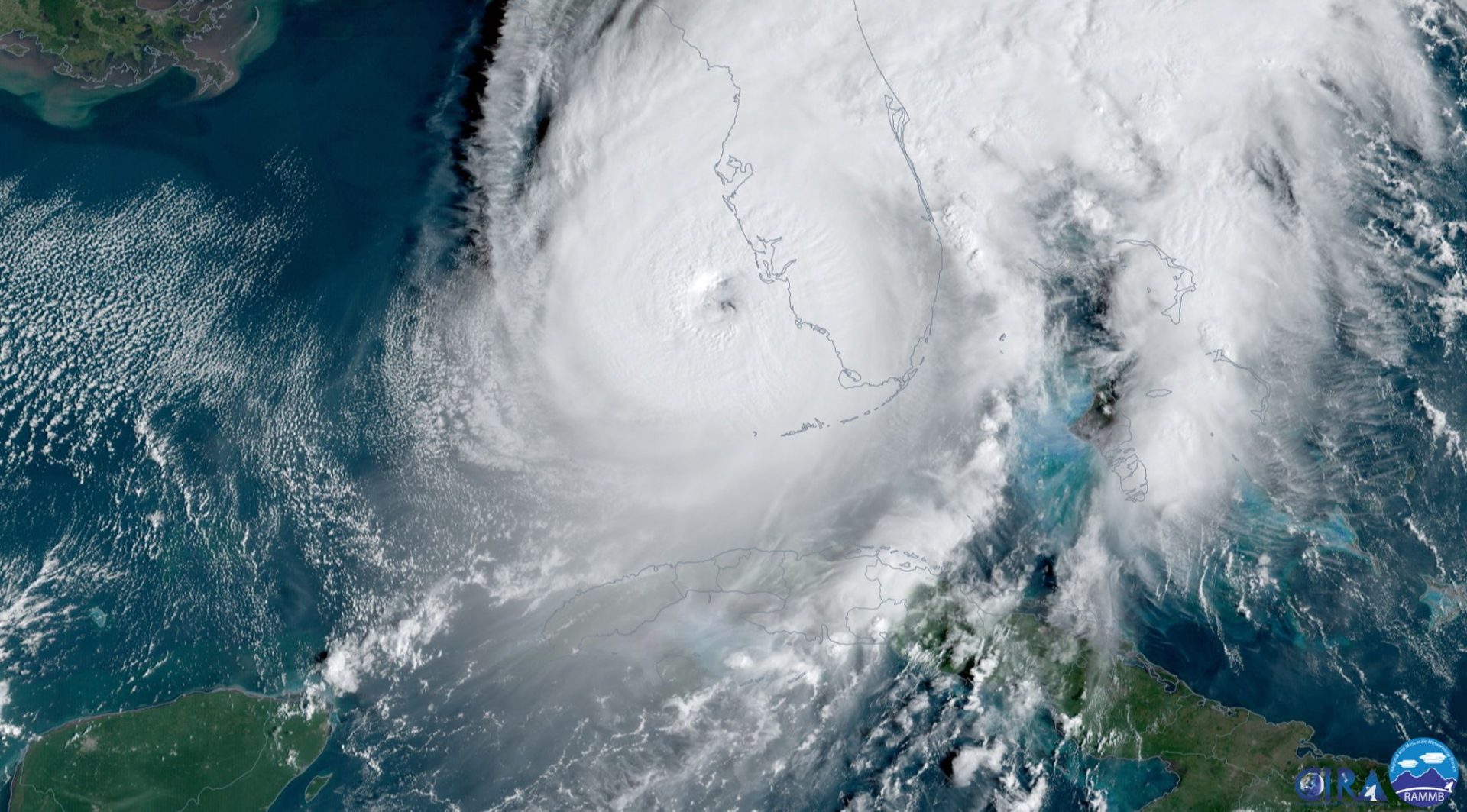 Miami, (EFE) .- The eye of Hurricane Ian made landfall this Wednesday near Cayo Costa, in southwest Florida, with winds of 150 miles per hour (240 km/h), a reported the US National Hurricane Center (NHC)
Ian, whose winds correspond to category 4 on the Saffir-Simpson scale, although bordering on 5, which is the maximum, has been described as an "incredibly dangerous" cyclone by the NHC, but so far, there was no information on damage or casualties. .
The sea can reach almost 5 meters
In addition to its hurricane-force winds, Ian produced storm surges before reaching the Gulf of Mexico coastal area and will continue to produce storm surges, which are raising sea levels and flooding normally dry coastal areas.
At some points in the impact zone, sea levels can rise as much as 16 feet (4.8 meters), according to the NHC.
It also unloads heavy rain across most of the state and tornadoes around Miami, where two people required hospitalization.
Tourist towns such as Fort Myers, Captiva Island and Sanibel are in the area where the hurricane struck.
Alert on your way
On the forecast track, Ian's center is expected to move inland from Florida tonight and Thursday morning and emerge over the western Atlantic Thursday afternoon.
Ian will turn north on Friday and approach the northeast coast of Florida, in addition to the coasts of Georgia and South Carolina on Friday afternoon.
Although easing winds are expected after landfall, Ian could be near hurricane strength as it moves across the east coast of Florida tomorrow and approaches northeast Florida, from Georgia and South Carolina on Friday.
An event that will change your life
"Ian is going to be a life changing event. It's a very powerful catastrophic storm that will cause significant damage," the firm's CEO, Eric Silagy, warned at a press conference before the hurricane landed.
As Cape Coral Fire Chief Ryan Lamb revealed to CNN, the unit today received "reports of significant structural damage" throughout the city, near Cayo Costa and where torrential rains were recorded for hours.
Ian's pass will produce up to 45 centimeters of rainfall in central and northeast Florida, in addition to tornadoes throughout the rest of the day, according to NHC forecasts.
In Naples, south of Fort Myers and where local media broadcast images of completely flooded streets, local police were forced to impose a curfew and ask residents to "take shelter and to reach the highest points of their dwellings".
Florida still remembers Michael
The previous major hurricane to hit Florida was Michael in 2018. Michael made landfall in Mexico Beach (northwest of the state) on October 10, 2018 with winds of 160 miles per hour (over 250 km/h) and caused the sea level to rise up to 4.2 meters.
Although the impact zone is obviously the worst part, pretty much all of Florida is more or less affected by Ian.
Of Florida's 67 counties, all declared a state of emergency since Monday, 18 issued mandatory evacuation orders before Ian's arrival, according to the Federal Department of Emergency Management (FEMA).
Shelters were full and closed in the impact zone when Ian arrived and thousands of people chose to leave coastal areas and move inland to protect their lives.
Hours before Ian's arrival, Florida Governor Ron DeSantis, who warned it was no longer possible "to evacuate safely", asked for prayers for those who decided not to leave their homes in mandatory evacuation zones.
Web edition: Jorge Rincon