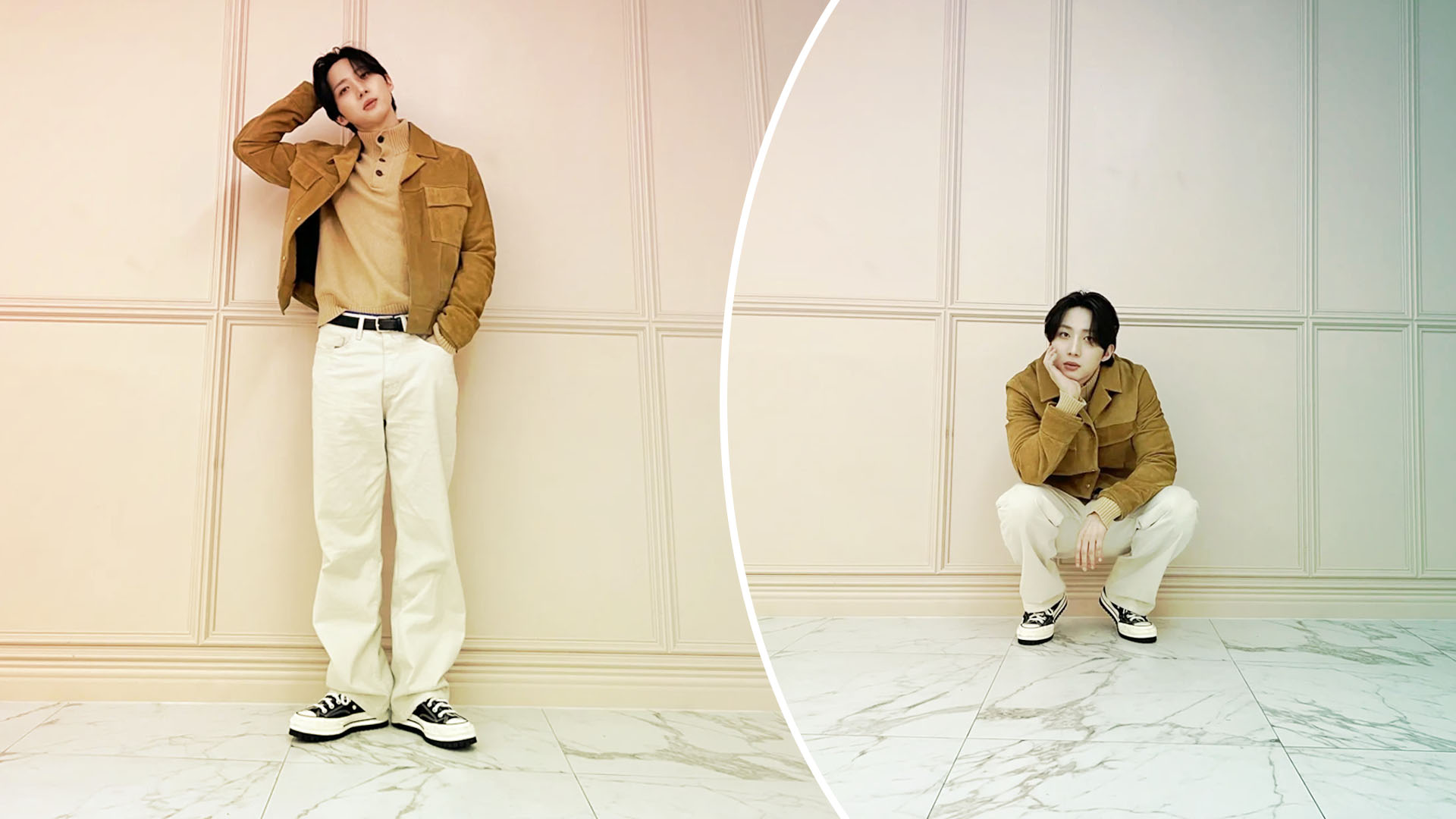 Lee Hoe-taek aka Hui of the Pentagon is a South Korean singer, songwriter and composer. He is the leader, principal dancer and main vocalist of the South Korean boy band Pentagon. The singer made her debut under Cube Entertainment in October 2016.
Songwriter Hui finally joined Instagram after completing his military service. The name of the account is "huitag_me". On November 19, Hui uploaded his first post.
He posted his photos with the caption "Just tag me" as his first post. Hui recently completed his mandatory military service and was discharged on 17 November. According to the compulsory military service practice in South Korea since 1957, male citizens between the ages of 18-35 are required to contribute to military service.
Also Read: Kim Kardashian Reveals She Is In A Tough Place Between Pete Davidson And Emily Ratajkowski's Love
You can check out PENTAGON Hui's Instagram Account here.
https://www.instagram.com/huitag_me/?hl=en
After Jinho, Hui is the second member of the team to complete his mandatory military service. From December 2020, his enlistment date has been extended to February 2021 as he is isolated due to contracting COVID-19.
There he served as a social worker and completed his military service. When he returned after finishing, he made his fans happy by opening an Instagram account. In his first post, fans poured out their love. Some include "Welcome back", "I miss you" and "Oh my God!!! I love you, Hui."
He was a member of the mixed trio Triple H, along with his former bandmate Dawn and previous labelmate Hyuna. He is currently the leader of MBC's Favorite Entertainment's trot boy group Super Five.
Many of the songs in the Pentagon were partially written and produced by Hui. Among his best-known songs are "Energetic" by Wanna One, "Never" by Nation's Son, "Boyness" by Produce X 101, "Oh-Eh-Oh" and "Shine" by JO1, "Naughty Boy" and "Daisy" from the Pentagon.
Hui is referred to as a "all-round" idol and is often praised for his talents in singing, acting, songwriting, producing and composing. He often produced songs for the Pentagon and other artists, earning him the nickname "the genius producer."