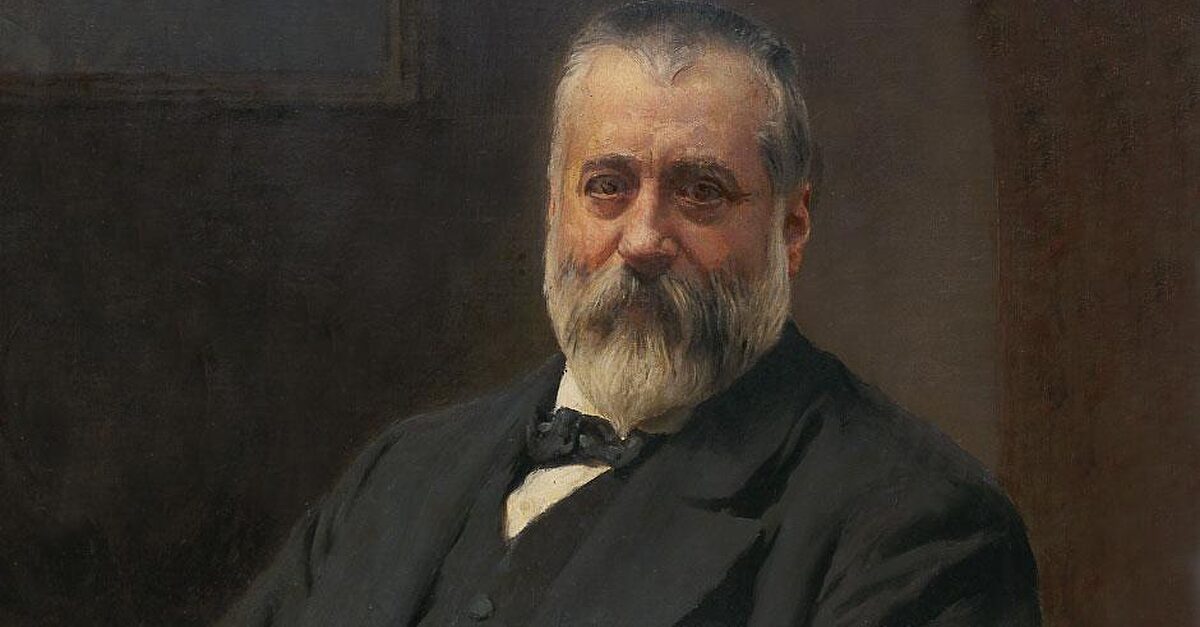 V Dr. Cidad Vicario Christmas Eve was held in Villahisan. He enjoyed practicing his witchcraft. He really laughed, as almost always, and smiled, squinting to remind the interlocutors of some poorly kept secret. He gathered his closest and most distant relatives at his dacha in Burgos. They talked about everything and about nothing. We had a delicious lunch, and then went to Mass of the Cockerel. Nobody left without what they deserve. V Warlock of Villahisan Spread the game like the great midfielders of a beautiful game. He spent Christmas reading Don Marcelino and suddenly discovered that life, like history, can be viewed in different ways, but without its art form, it is less than life. There is no funny thing without art. He knows very well that not a day goes by without saying to himself: either you get it with the help of art, or it's not worth it; yes, in order to turn his profession into a calling, he will not stop repeating the secular prayer of one of his teachers: "Technique is not enough. A lot of art needs to be put into tooth extraction. " Brujo de Villahisan smiles again as he reads the title of Don Marcelino's text: History as a work of fiction… He leans back in his chair and the pleasure begins. You have until Monday to read, reread, and take notes.
When Dr. Sidad reads something that he likes, he brings it to the last: he makes it his own. It is injected into a vein to ensure continuity. A life. This is the complete opposite of most "professional" commentators. Marcelino Menendez PelayoThose who do not pay attention to this type of literature go too fast, as if they wanted to hide their own weaknesses as "historians" of the work that unites all. These commentators "just a hundred" want to get rid of this text, as if it were a secondary issue, another speech of the wise, in order to enter another Academy, this time the Royal Academy of History. These readers remember the date of reading Don Marcelino's speech, May 13, 1883, and immediately try to locate this masterpiece of historical criticism, sometimes without any rhyme or reason, in the artistic flow of historicism of the XIX. Artistic historiography, or rather, v art school write history He has in the form of Don Marcelino one of his most egregious representatives. Naturally, Menendez Pelayo would have been on the same level as Ernest Renan (1823-1892), Jacob Burckhardt (1818-1897), and Ferdinand Gregorovius (1821-1891) in questioning and rejecting historical positivism.
All of Don Marcelino's work is a denunciation of the subordination of art to history, aesthetics of erudition. However, ordinary history teachers rarely discuss and debate what is decisive, namely that Don Marcelino takes this artistic form of history further than the three authors mentioned, simply because he is a humanist philosopher with the ability synthesis unknown to historians of his time and our time.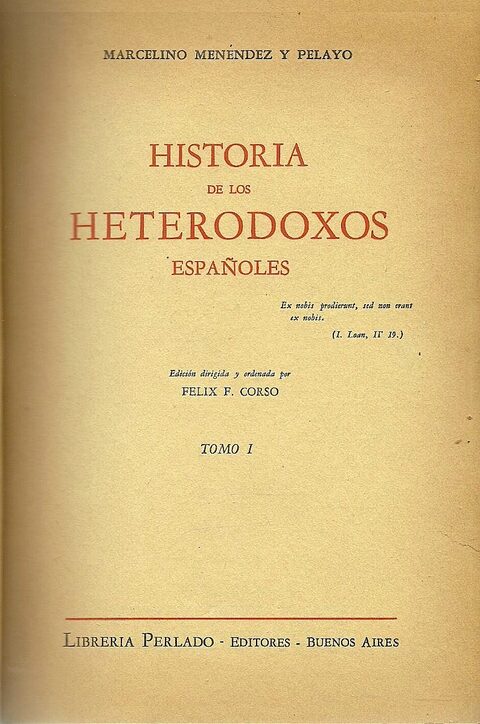 Synthesis, the synthetic power of Don Marcelino, represents the best and most refined of his history and, of course, his philosophy. It does not matter whether he refers to the history of literature or philosophy, to the history of art or to the history of aesthetic ideas, because they are all influenced by the main category of his thought: synthesis; The "synthetic" that almost always emerges after extensive analytical work is the soul, the spirit of life, which gives rise to a generous display of the great works of the history of literature, philosophy and art. Synthesis is a key concept in Don Marcelino's philosophy. The thinker's ability to synthesize allows us to think, discuss and create, as his great follower did. Alfonso Reyes, the importance of identifying the work of the historian with the work of the poet in interpreting reality. Synthesis raises the level of intellectual debate about the value of history as a work of art. Don Marcelino's synthesis speaks and thinks not only that history is artistic or not, but also that he draws the essence of all his great scientific constructs, what he just published, a year before this speech, deserves a worthy example. functions of the Royal Academy of History, History of the infidel Spaniards…
Synthesis, yes, it's a form of storytelling. A historian by profession is worthless, even if he holds high positions in government institutions dedicated to this issue, if he writes as a krauzist or neoholastic! Why name names! And, to put it mildly, being a historian is not at all easy; It is a fascinating task, but sometimes impossible, if it is necessary to fulfill the requirements that Don Marcelino brings to life: philosophical genius and intuition, literary talent, persistence in exploring all data and details, residual style and tolerance. He more than fulfilled them, especially by leaving the task of history open; No one can be more critical, free and unorthodox than Don Marcelino in the history of ideas, to show that all knowledge, including historical knowledge, can develop over time. Each history book is a mortal reality. Consequently, no sane historian, that is, a historian, considers his work to be final. And in this Don Marcelino was at the forefront: his work is always open and unfinished. It seems that the great Spanish paintings of the 20th and 21st centuries, such as Antonio Lopez, Jesús Cortez Caminero and Manuel Prior, have always imitated the spirit of Don Marcelino. This work is more than open, unfinished, yes, they are finished. The art of synthesis. End of thousands essay… Pure science.
The form contemptuously condemned by the stupid is the flesh and spirit of history! From a great story. The text that El Brujo de Villahisan reads, rereads and takes notes is about this: form
it is the spirit and the very soul of history that transforms the raw material of facts and the tangled and vast jungle of documents and inquiries into something real, orderly and alive that deserves to occupy the human mind, never satisfied with empty curiosities and always a thirst for the hidden waters of that, what is necessary and eternal.
Don Marcelino explains that this text is not
historical criticism in the proper sense of the word, but history, viewed as a beautiful art, an aesthetic understanding of history; since it is a serious defect of modern writers – to exclude from the picture of secondary arts the wonderful art of Thucydides, Tacitus and Machiavelli (…). In truth, history is not a purely artistic work, like poetry, music or plastic works; But there are so many and such aesthetic elements that he contains and admits that, in my opinion, obliges us to place him in a hierarchy above the same oratory, almost always bound by a useful and immediate goal, alien to the goal of free art. who, in the very beauty that it generates, is complete and perfect, enjoying it like a loving mother with a child of her womb.
Oh, my friend Angel, how much our twentieth century humanists have learned by creating history! Huge biographies by Don Gregorio Marañon, or some extraordinary pages of beautiful, almost fictional history books Rome Ortega! And the fact is that poetic power, beauty, together with conscientiousness and moral virtue, embodied in the work of Don Marcelino, went beyond all areas of the culture of the Spanish language. For this reason, as Arakistein, Guillermo de Torre, Diez Canedo and Juan Goytisolo explained in their time, thousands of attempts to manipulate Don Marcelino's thought have failed. The poet, humanist and inventor of art criticism was not from the two Spain. He belonged to everyone. It surpassed the banners.
His poetics, like all his aesthetics, are not partisan… And even more so arbitrary. This was what a group of researchers tried to justify in the early eighties, the year of the rise to power of the socialist machine, which caused as much damage to the Spanish culture as Pepera, led by Cyriaco Moron Arroyo, then a professor at Cornell University (USA). They tried to create a new image of Menendez Pelayo. They wrote a book with the intent to spoil themes of the left and right of the time… I think they did not succeed, but this does not say anything against the rationality of their project. Refresh about Don Marcelino's thoughts; On the contrary, it speaks well of those who wrote the collective book, which came out under the title: Menendez Pelayo. To a new image (Sociedad Menéndez Pelayo, Santander, 1983), and, without a doubt, he speaks of the worst in a society that has failed to catch up with mature and free thought. Well, the most important text that Siriaco's friend claims to have created a new image of Menendez Pelayo is the text in which Brujo de Villahisan was entertained during the Christmas holidays: History as a work of art…
Empowering Spanish thinking about the future through the opening up of thinking about the past was, for this group of 1982 reflections, without doubt Don Marcelino's main legacy for Spain in the eighties. History, the discovery of the power of history together with the novelty of the material, the rigor of the method, the generalizing synthesis, the purposeful assessment and the precise and elegant style are five permanent characters in the work of Menendez Pelayo. define a new way of thinking. He surpassed erudition through generalizations and judgments with great intellectual daring. Was Catholic is open to exploring all contributions of the spiritAnd the point is not only in Europeanization, but also in the fact that this issue was not raised, because he, Marcelino Menendez Pelayo, and his country Spain were just Europeans. And finally, Siriaco Moron emphasizes that all this cannot be seen without a serious, strict and patient approach to the work of Menendez Pelayo, summarized in history as a work of art… It was, in fact, a proposal to free Don Marcelino from this noisy conspiracy, woven around the figure of a wise man during the Franco regime, who made him, according to Moron himself, a foreigner to his country. I really don't know if this proposal is relevant to our time, but nothing is lost if we try to give it continuity. Perhaps not all of the conclusions from this 1982 workshop will be viable today in 2021, but some of them are needed to bring Don Marcelino's reading to life:
1. A very popular figure, but little known. Due to the lack of widespread dissemination of his works and the black history of Menendezpelayismo.
2. Spell of silence of personnel Free educational institution and the Center for Historical Research, and in response to Ramiro de Maesto and the Spanish Action Group: they politicized his figure in the Republic and made him a leading figure in values ​​that would later be identified with those at work in Francoist Spain. 3. The seminar tried to disassemble this story by examining the main stages of its formation. 4. The most important thing in his work is not his themes and theses, but the very concept of history, intellectual life and the methods that he has learned. 5. The distinction between the most ideological works and the actual historical … In any case, this may be a good option for spreading his pluralistic concept of Spain, based on his concept of classicism and the idea of ​​history. as an artistic structure.