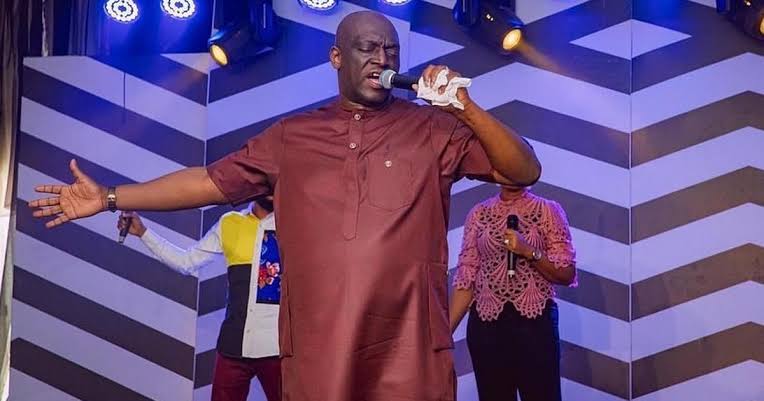 'She's singing with Jesus and the angels now': Family talks about Sammie Okposo's sudden death
The grieving family of Sammie Okposo has spoken out about the sudden death of the gospel singer..
Okposo passed away in Lagos on Friday, and the musician's associates revealed that he collapsed to death.
In a statement, Hector Okposo, a bereaved family member, said burial arrangements will be released soon.
Hector, while mourning the deceased, said that the singer "slept" and now he is "singing with angels."
"It is with heavy hearts but complete submission to God that I announce the passing of our loving husband, father, brother, uncle, minister of God, Sammie Okposo," Hector's statement read.
"Sammie slept and went to be with the Lord on the morning of Friday, November 25, 2022.
"More details about the burial will be communicated soon.
"We are consoled because we know that he is with Jesus singing with the angels.
"We kindly request that the family be allowed to grieve in peace at this time."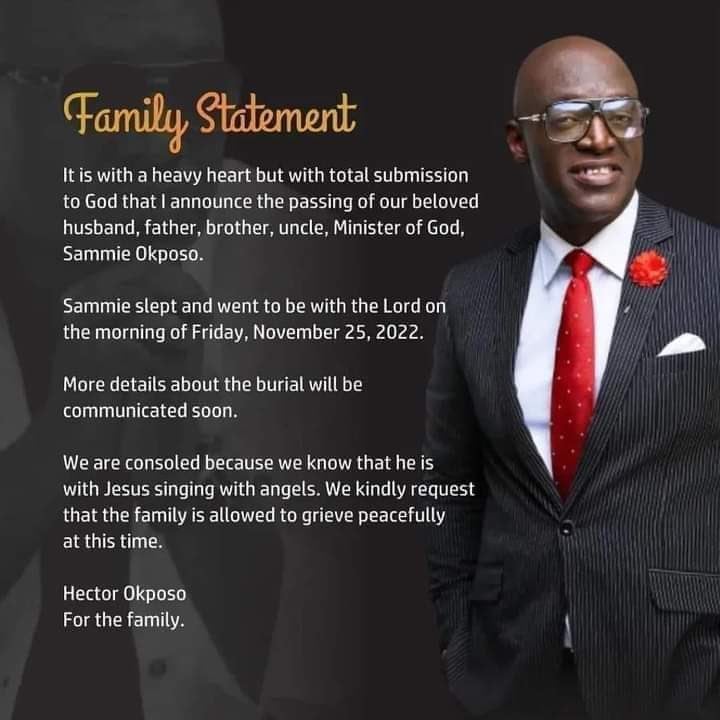 .