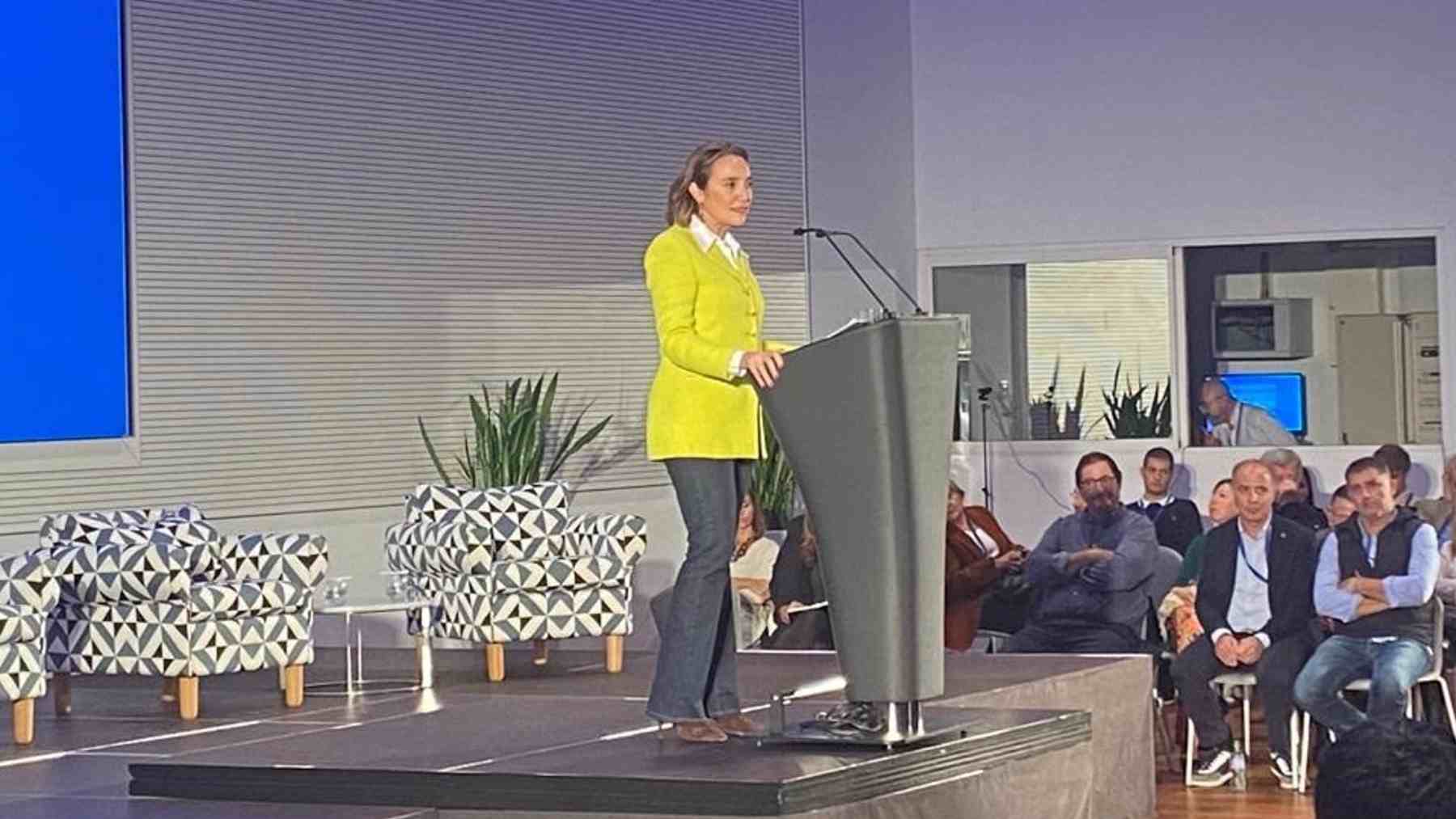 The secretary general of the national PP, Cuca Gamarra, criticized this Friday, at a ceremony held in Palmaregulations known colloquially as the Law of 'only yes it is yes', which he described as "the maximum representative of ideological intransigence and political incompetence".
"All the Spaniards talk about this, about the absurdity of this government, the result of the incapacity", declared the popular leader during the investiture of the Political Conference of the Balearic PP, which this Saturday will conclude the national president of the party, Alberto Nuñez Feijoo.
During his speech, Gamarra regretted that "These populist policies are paid for by the victims"a fact which "is at the origin of the application of this law".
"That's what happens when the Penal Code is left in the hands of Podemos, which is paid for by victims of sex crimes," the Secretary General condemned.
In this direction, Gamarra also censured "the arrogance of not recognizing mistakes" of the central government, and warned the president of the executive, Pedro Sánchez, who, "knowing that Irene Montero will not resignwe can stop it".
"Whoever has the ability to correct and does not do so, obviously does not live up to the standards of women in this country, and that is Pedro Sánchez", concluded Gamarra, who opened the convention of the popular des islands, which has not celebrated an event of these characteristics since the beginning of 2015, and which is called 'Ready. excited. Determined'.
Tomorrow, Saturday, there will first be a meeting between the Mayor of Málaga, paco de la torre and the People's Party candidate for the Palma City Council, Jaime Martinez Llabres, who will talk about 'The role of a big city in the development of self-reliance'.
Subsequently, representatives of the island councils will analyze "A plan for the Balearic Islands" and will be presented by the President of the PP of Mallorca and the party's candidate for the Council of Mallorca, Llorenc Galmes.
Just after, Marga Prohens, will moderate a dialogue table on sustainability with the participation of the Managing Director for Spain and Portugal of Afiniti, Alice Richartthe director of energy policy of the European Union, Christina Lobilloand the general manager of Endesa in the Balearic Islands, Marti Ribas.
Finally, the president of the Balearic PP, Marga Prohens, will present the conclusions of the conference and, around 1:00 p.m., the national president of the Popular Party, Alberto Núñez Feijóo, will give his closing speech.