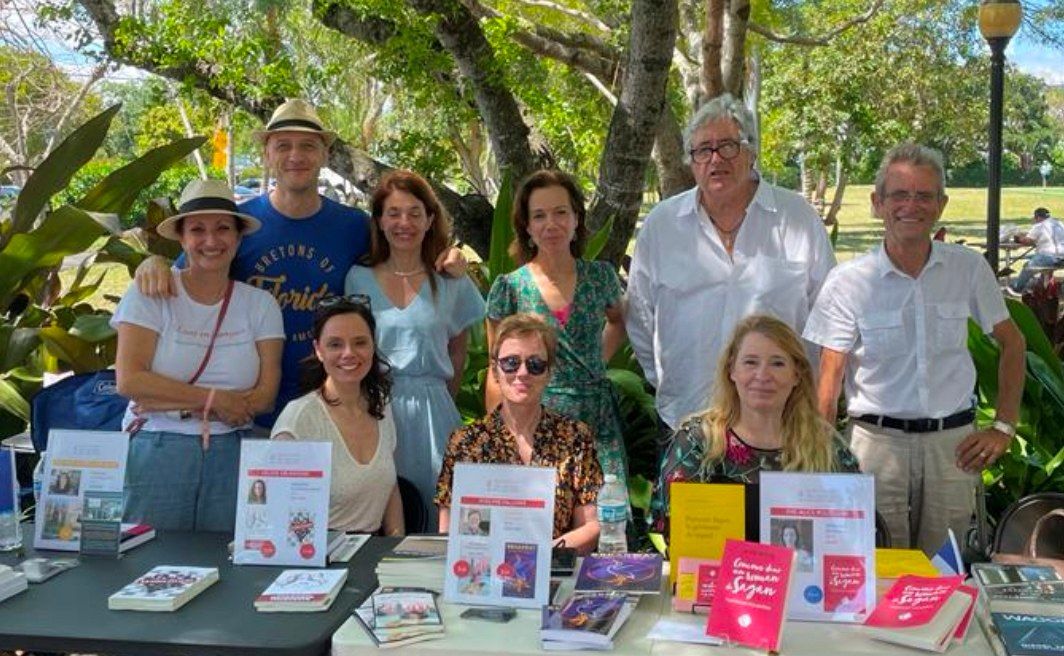 And it is (again!) Sandrine Mehrez Kukurudz, President of the Rencontre des Auteurs Francophones, that we owe the creation of these festivals! The one in New York had its first edition last year, but the one in Miami is brand new: you can buy hundreds of books there and meet dozens of francophone authors! We tell you about this well in advance so that you make a note of it in your diary, but also for writers who would like to participate! Moreover, it is no coincidence that the dates of these festivals are consecutive: organizationally, of course, it is much more practical!
Meeting of francophone authors :
It is a platform that connects to this day 280 francophone authors from 39 countries.
INFORMATION:
Sandrine Kukurudz: Sandrine@rencontredesauteursfrancophones.com
Sandrine Bensabat: sbensabat@mdfe.org
www.rencontredesauteursfrancophones.com
---
Festival of francophone authors in Miami
The Florida edition will take place over three days on 800 m2 of fabulous (and new) House of France and Europe and will receive authors from Europe, Africa and the United States. Event conceived around friendly meetings, dedication experience program, panels, exhibitions, receptions …
November 18-20, 2022:
House of France and Europe
5999 Biscayne Boulevard, Miami, FL 33137
---
Festival of francophone authors in New York
After the success of last year, the second year will take place in the same place and of course there will be many authors, but also meetings with literary experts, journalists, publishers, officials and institutions …
On this occasion, and will be revealed book honor compilation of more than 40 texts signed by a selection of authors from the francophone literary platform on the topic of The Little Prince, who is celebrating his birthday, we are talking about here.
November 30, 2022 in:
National Arts Clubb
15 Gramercy Park S, New York, NY 10003
www.rencontredesauteursfrancophones.com/new-york-mai
---
ADVERTISING:
Similar items