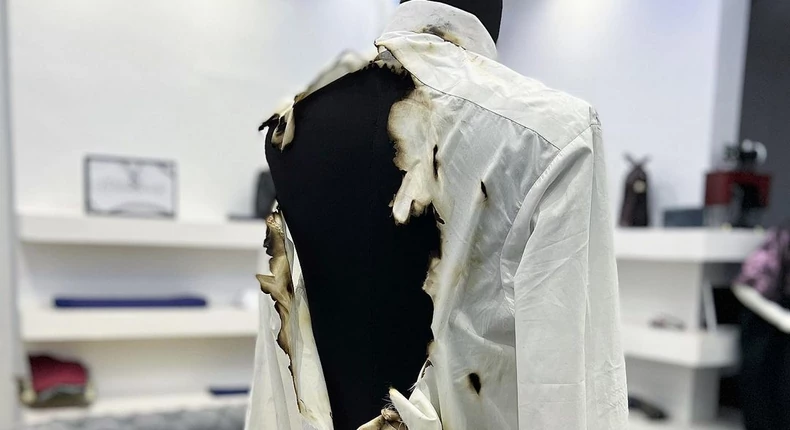 Fashion designer Yomi Casual sells a burnt shirt for $8,900
Fashion designer Yomi Casual posted an interesting outfit on her page. From all indications, it seems he wants to join the likes of Balenciaga and Kanye West when it comes to ridiculous and overpriced clothes.
Yomi posted what looks like a burnt white shirt and put the price at $8,900 which would be about six million naira.
His celebrity friends made some jokes about the outfit, while others tagged their friends who they felt would rock the outfit.
Would you rock this? Do you think he was joking?
.