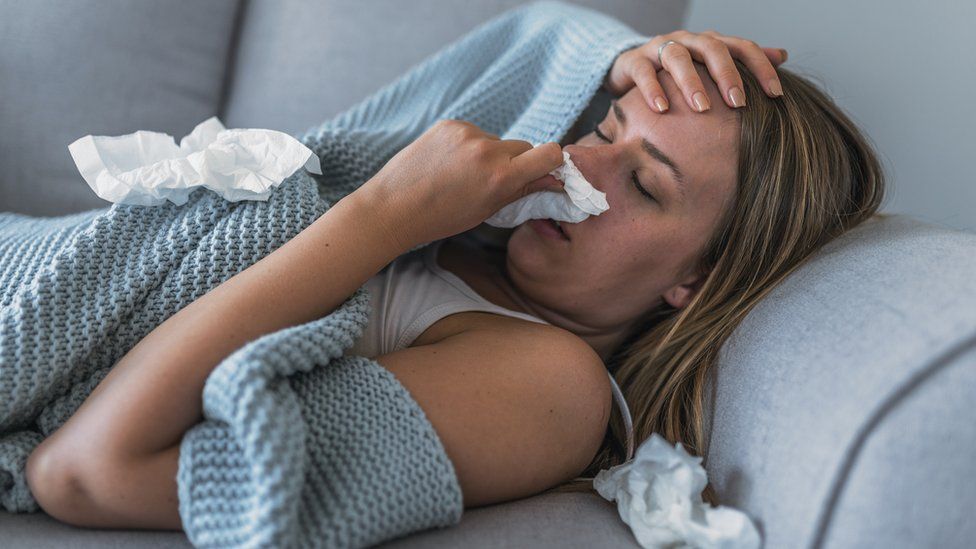 As the latest version of the Omicron variant continues to spread rapidly, the official list of Covid symptoms has expanded in England – but not yet in the rest of the UK.
So how do you know if you have Covid, a bad cold or other illness?
What are the symptoms to watch out for?
The new list of Covid symptoms has been expanded from the original three:
It now includes nine other symptoms that are also common signs of other respiratory infections:
According to official advice, symptoms alone cannot tell if you have Covid-19, the flu or other respiratory infections.
But finding these symptoms can help reduce transmission to other more vulnerable people.
If you have any of these symptoms accompanied by a high temperature, or if you feel unwell to go to work or school, it is recommended that you stay home.
Are changes or loss of taste and smell always important?
It was one of three major Covid symptoms identified in the first two years of the pandemic, but appears to be less common in Omicron infections.
According to ZOE Covid, the five most common symptoms of people who tested positive for Covid were a runny nose (83%), fatigue (71%), sore throat (69%), headache (69%) and sneezing (68%) ) symptom app.
How do I know if I have a fever or a high temperature?
High temperatures of 37.8 degrees Celsius or higher can occur when the body is fighting off any infection, not just the coronavirus.
If you don't have a thermometer, check to see if your (or the person you're worried about) feels warm in your chest or back.
Colds are less likely to have high temperatures.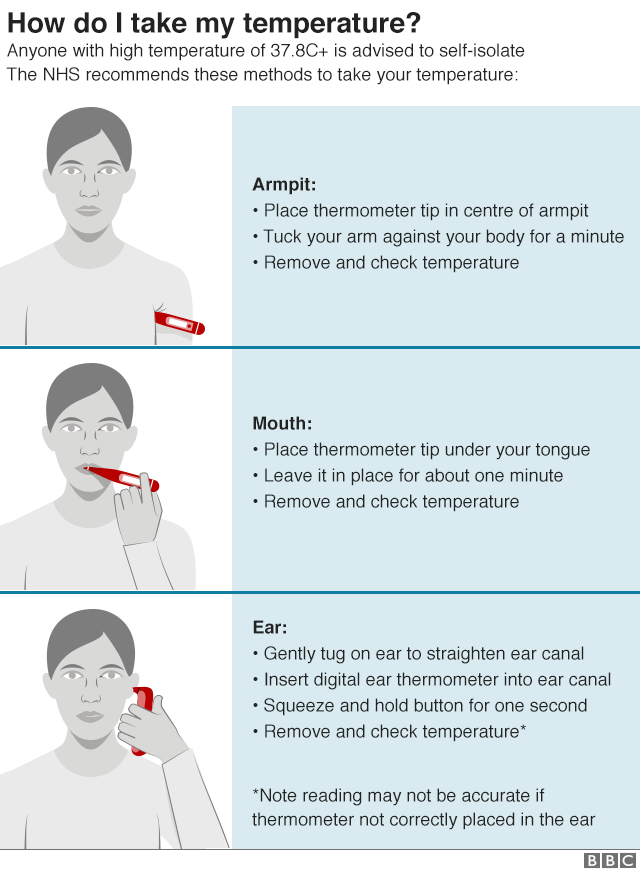 How do you know when to stay home?
if you have any of these symptoms Coupled with the heat or if you are feeling unwell and unable to carry out your normal activities, it is recommended that you stay at home in England.
You should avoid contact with other people, especially those who are at high risk of becoming seriously ill after contracting the new coronavirus.
Symptomatic people are no longer advised to take a Covid test in England, but if you test positive you should try to stay home and avoid contact with others for five days after passing the test.
Many people will no longer be contagious after five days, but some are still able to spread the virus for up to 10 days.
Symptomatic people are still advised to undergo PCR testing in Scotland and Northern Ireland, or lateral flow testing (LFT) in Wales. Anyone who tests positive in the three countries has been asked to self-isolate.
At the end of testing in Scotland, people who are not feeling well will be advised to stay home until they feel better.
How to reduce transmission in households?
The advice is to try to keep your distance from people you live with, especially those with weakened immune systems.
You can also open room windows for 10 minutes after the symptomatic person leaves.
Cleaning frequently touched surfaces, such as doorknobs and remote controls, can protect those in your home from COVID-19 and other viruses.
What if I have to leave the house?
If you cannot stay home when you are unwell, you can reduce your risk of spreading infection by:
Who are the high-risk groups for Covid?
For most vaccinated people — and children, even if they haven't — Covid-19 infections are usually mild, usually lasting up to a week.
But some groups remain at higher risk and need protection from COVID-19 and other respiratory infections, including:
Some very young children born prematurely or with heart disease are also at risk of contracting RSV, another respiratory virus.
What if I am concerned about my symptoms?
As with any other mild respiratory illness, most people can be treated for Covid at home. You should get enough rest and drink water to stay hydrated.
You can take paracetamol for headaches and muscle soreness, but antibiotics don't work against viral infections such as COVID-19.
If you are concerned about sudden shortness of breath, call 999.
How to take care of yourself at home




The BBC is not responsible for the content of external websites.
Omicron variant
influenza
coronavirus pandemic