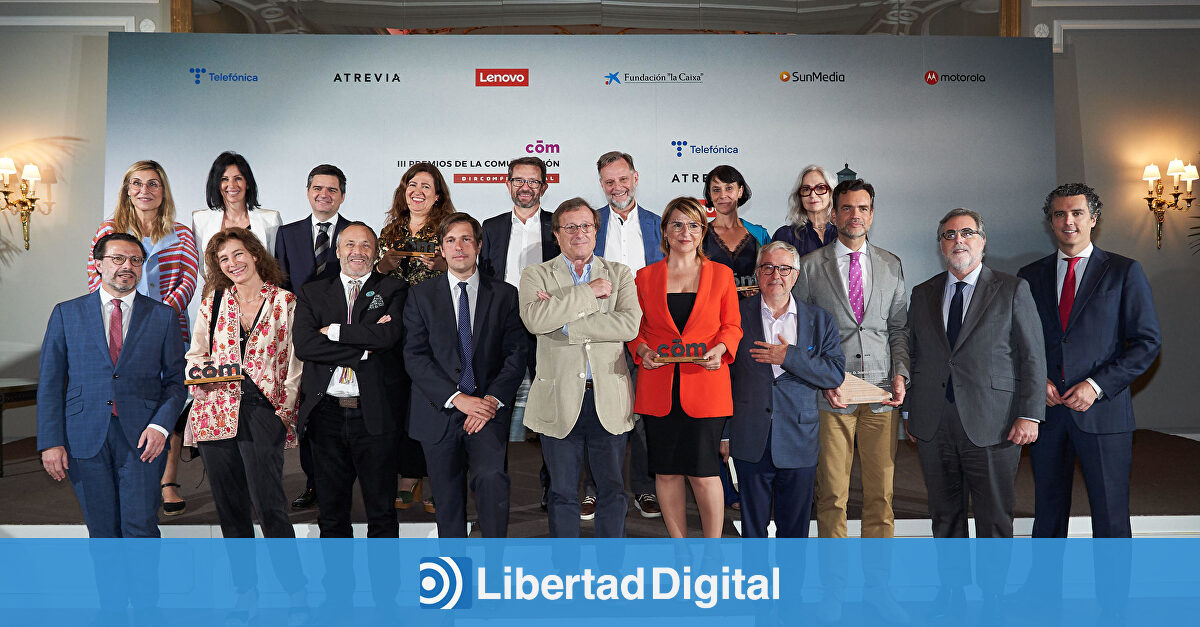 Third Edition Communication Awards organized Dircommercial convened over 200 communication professionals this Wednesday, among the directors,
marketing directors, agency managers, journalists and business people at the Mandarin Oriental Ritz in Madrid.
Correspondents became the winners of the third edition of the Prize
War (in Commitment category), Godot Group (Influence), Campofrio
(Perfection), Sioux and Cyranos Agency (Talent) and Host Angel Martin
(Innovation). In addition, at the awards ceremony there was also a recognition
especially for Justo Villafañe, one of the standards of reputation in Spain,
recently deceased.
The event began with a welcome speech Julen Arisadirector and editor and
Dircomfidencial, who emphasized in his speech the importance of "rigor and
professionalism" of specialized media in the fight against disinformation.
He also mentioned about digital revolution that "it affects the media in a very
particular" and the "increasing competition" emerging in the sector.
The event was closed by the Community Minister for the Economy, Finance and Employment
Madrid, Javier Fernandez-Lasquetiwhich introduced recognition of excellence
Campofrio Food Company.
All of these winning candidates were selected by a jury consisting of Alfonso Rodes, President of the Havas Group in Spain; Fernando Garcia, CEO of SunMedia; Gerardo Marinhas, CEO of House of Communication; Jose Luis Gonzalez-Besada, Director
Communications and Institutional Relations El Corte Inglés; Julen Arisa, editor and director
Dircom confidential information; Louise Alli, Executive President of Kreab Spain; Maria Luisa Martinez Gistau, Director of Communications and Institutional Relations, CaixaBank; D
Tony Segarra, founder of Alegre Roca.