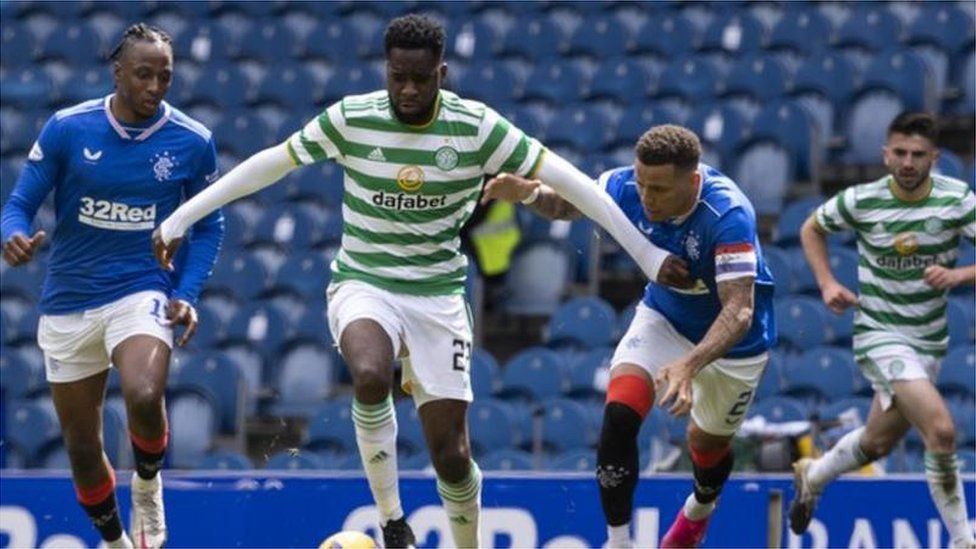 Covid in Scotland: Despite the Covid outbreak, warnings are issued as major events return
Although the daily number of new crown pneumonia cases hit a record high, Scotland will resume major public events this weekend.
Approximately 50,000 fans will watch Sunday's game between the Rangers and Celtics in Ibrox.
The SEC Armadillo Hall with a capacity of 3,000 seats will also be reopened for concerts for the first time since March last year.
The number fell to 5,858 on Saturday, but recorded cases are usually slightly lower on weekends.
As a result of the positive test, 8 more people died and 494 people were hospitalized, an increase of 15 people from Friday.
Professor Jason Leitch, the Scottish National Clinical Director, said he was "happy" that people were going to football stadiums, concerts and festivals again.
But he said that the organizers and the public have an obligation to make the event as safe as possible.
Professor Leitch told BBC Scotland: "At present, these activities are managed by local authorities and can be carried out safely. But they can be safer.
"We must return to normal gradually, not suddenly. Therefore, if you go to an Old Firm competition or TRNSMT music festival or a small bar concert, please be careful.
"Do a lateral flow test before you go. If possible, make sure that you and those around you are both vaccinated. And follow the rules.
"The'Covid Police' will not look for you again, but you can do a lot to help you."
Prime Minister Nicola Sturgeon said on Friday that the sharp increase in the number of cases was "worrying".
She insisted that the Scottish government is not currently considering the introduction of circuit breaker locking.
"crucial moment"
However, there are concerns that if positive cases continue to increase, some restrictions will be re-implemented.
Professor Jason Leitch told BBC Scotland that the number of cases per day could climb to 14,000 by the end of next week.
He said: "A week ago I would not believe that we would break the record on Thursday. I think what we are seeing is a more gradual trajectory, so this is very unpredictable.
"But if we double every week (the number of cases per day), as we just did, we will reach 14,000 by next weekend.
"Of course, the problem is that cases always lead to hospitalization, intensive care, and death. It's not the same number (as it was in the early days of the pandemic), but if your number is large enough, it will still suffer a lot."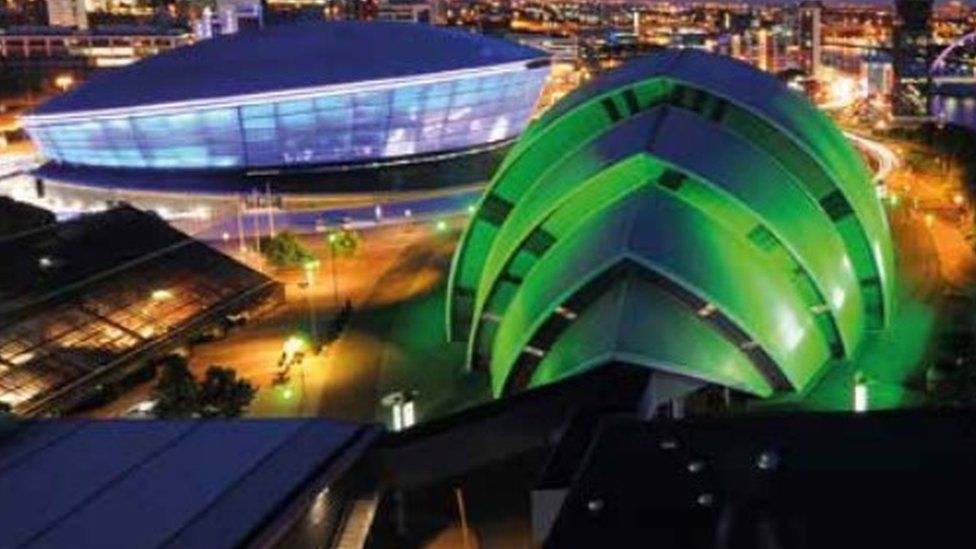 This view is supported by public health experts, including Jillian Evans, director of health intelligence at NHS Grampian.
Ms. Evans said that if we are to avoid re-imposing restrictions, then the message to the public must be "do your best."
She told the BBC Hello scotland Procedure: "The difference we can all make from personal behavior is always important.
"The mask is very important, and of course the school is now the focus.
"It will be very important to continue to take protective measures in Scottish schools."
She added: "I think we got a yellow card yesterday. The record set every day in the past week is part of our steady growth since the beginning of August.
"Many key things-life is returning to normal, people are watching football, people are socializing-make you think things will get worse before they get better.
"Given that the burden of infection in the community is so high, it's important not to delay decisions that can protect us and help minimize direct health impacts and social damage. If we can't do this, it will inevitably happen. No recovery . control. "
Hospital visit ban
At the same time, Glasgow Royal Infirmary (GRI) re-banned non-essential access to its open rooms.
The hospital stated that the move was made after the increase in the number of Covid-19 admissions.
The exemption will include visits to patients receiving end-of-life care and patients with mental health problems, because the absence of a visitor causes suffering.
Jennifer Rodgers, Deputy Director of GRI Nursing, said: "This is a difficult decision, but helping to protect our patients, visitors, and staff is vital.
"We recognize how difficult this is for patients and those who are most important to them, and will review this so that we can resume human-centered visits as soon as possible."


Coronavirus pandemic
Scottish Government
www.bbc.com
article Despite the Covid outbreak, major incidents will still be warned First appeared in Self-inking news.