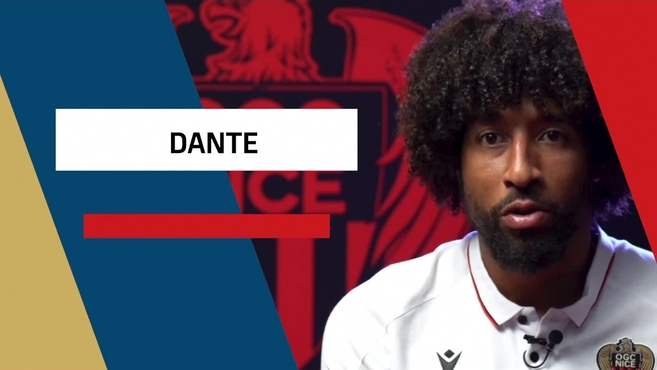 Nice captain Dante joked that the only way to stop Paris Saint-Germain attacking trio of Lionel Messi, Kylian Mbappe and Neymar is to hope that one or two of them are not playing.
"Perhaps it would take one – or two – of them not playing? There is no magic formula, I think most of all you have to show courage and personality. The aggressiveness and the will to duel against that kind of players. Avoid being passive against them, remaining focused and playing as a team, staying tight. I think that the right words, if we talk about defending against a trio like them, is courage and personality."
The Brazilian defender, who turned 38 earlier this month, said that going through his long injury layoff last season was a "learning experience", and that accepting the challenge of trying to come back was the key to block negative thoughts around the uncertainty of the future of his playing career.
Dante suffered an ACL tear in his left knee during a Ligue 1 match in November last year, and was sidelined for nine months. He renewed his contract with the club the month after the injury and following his comeback has already played 10 matches this season.
"Earlier we used to have just teams who wanted to defend and counterattack, defend and counterattack. Now there are teams who want to show their game, who play with interesting positions and ideas. We have players who try to go forward, who take more risks. The individual quality now is better, there are international players not just at PSG but also Lyon, Monaco, Marseille, Lille have very good players."
Nice are currently third in the Ligue 1 standings behind Lens and top-ranked Paris Saint-Germain. This season the club is coached by Christophe Galtier, who won the league title last season with Lille. Dante joined Nice in 2016 from Wolfsburg.