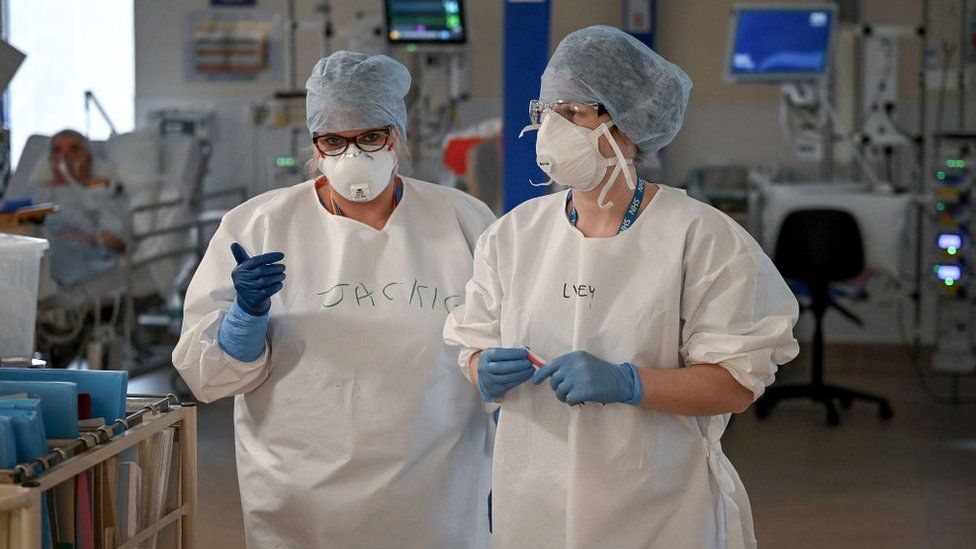 Covid in Scotland: Infection spreads in Scotland but trend 'uncertain'
The number of coronavirus infections in Scotland fell slightly last week, but the number of hospitalisations with the virus hit a record high, according to official estimates.
The Office for National Statistics (ONS) found that 1 in 12 people were infected with Covid-19 in the week to March 26.
It had about 451,200 people, compared to 473,800 the previous week.
Separate statistics showed 2,383 patients were hospitalized with Covid on Thursday.
The same number of people were hospitalized with new confirmed cases of the virus on Monday, but the numbers fell slightly before rising again.
Doctors say the large number of coronavirus-positive patients has put enormous pressure on hospitals, although few are seriously ill. Twenty-two Covid-19 patients were treated in intensive care units in Scotland on Thursday.
The Health Board reported dealing with a record number of Covid patients and high staff absenteeism.
The increase in infection is due to a sub-variant of the Omicron variant called BA.2.
It spreads more easily than the original BA.1 Omicron strain, but there is no indication that it is more severe.
The decline in infection rates identified by the ONS is the first month-on-month decline after eight consecutive increases.
But despite a record 4.9 million infections across the UK, the ONS called the trend in Scotland "uncertain".
Jillian Evans, head of intelligence at NHS Grampian, said despite the ONS's description of the situation, the signal was good.
She told BBC Scotland: "It's the direction we all want to go. I think we're reaching the top right now.
"If you look at these three things – case rates, infection investigations, and what's happening in hospitals on new admissions, they all seem to be heading in the right direction now.
"To be clear, it's still very high at the moment, but these three things show that we're turning a corner in the BA.2 wave. »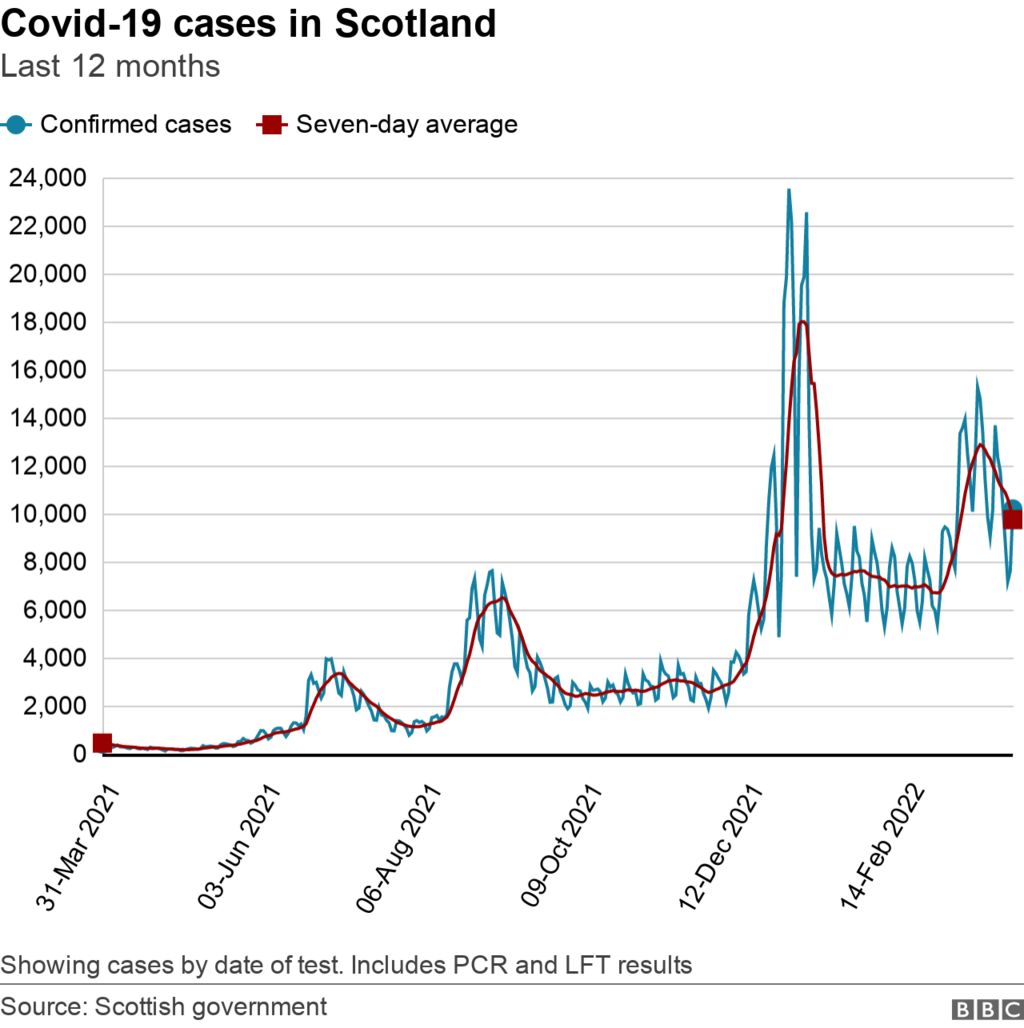 While infection rates have spiked in England (1 in 13) and Wales (1 in 14), Northern Ireland (1 in 15) also sees the trend as "uncertain".
The ONS data was collected from a representative sample of thousands of households across the country and is considered the most reliable measure of the UK's virus prevalence.
Another Scottish government tally showed more than 60,400 new cases in the seven days to April 1.
On Wednesday, First Minister Nicola Sturgeon confirmed that Scotland's mandatory face covering rule will remain in effect until April 18.
The legal requirement to wear masks in shops and public transport will be lifted next week.
But the Chief Minister told MSP the changes would no longer be in effect as the infection rate in Scotland remained high.


Related Topics
National Bureau of Statistics
coronavirus pandemic
www.bbc.co.uk
article Covid in Scotland: Infection spreads in Scotland but trend 'uncertain' first appeared in Zimo News.