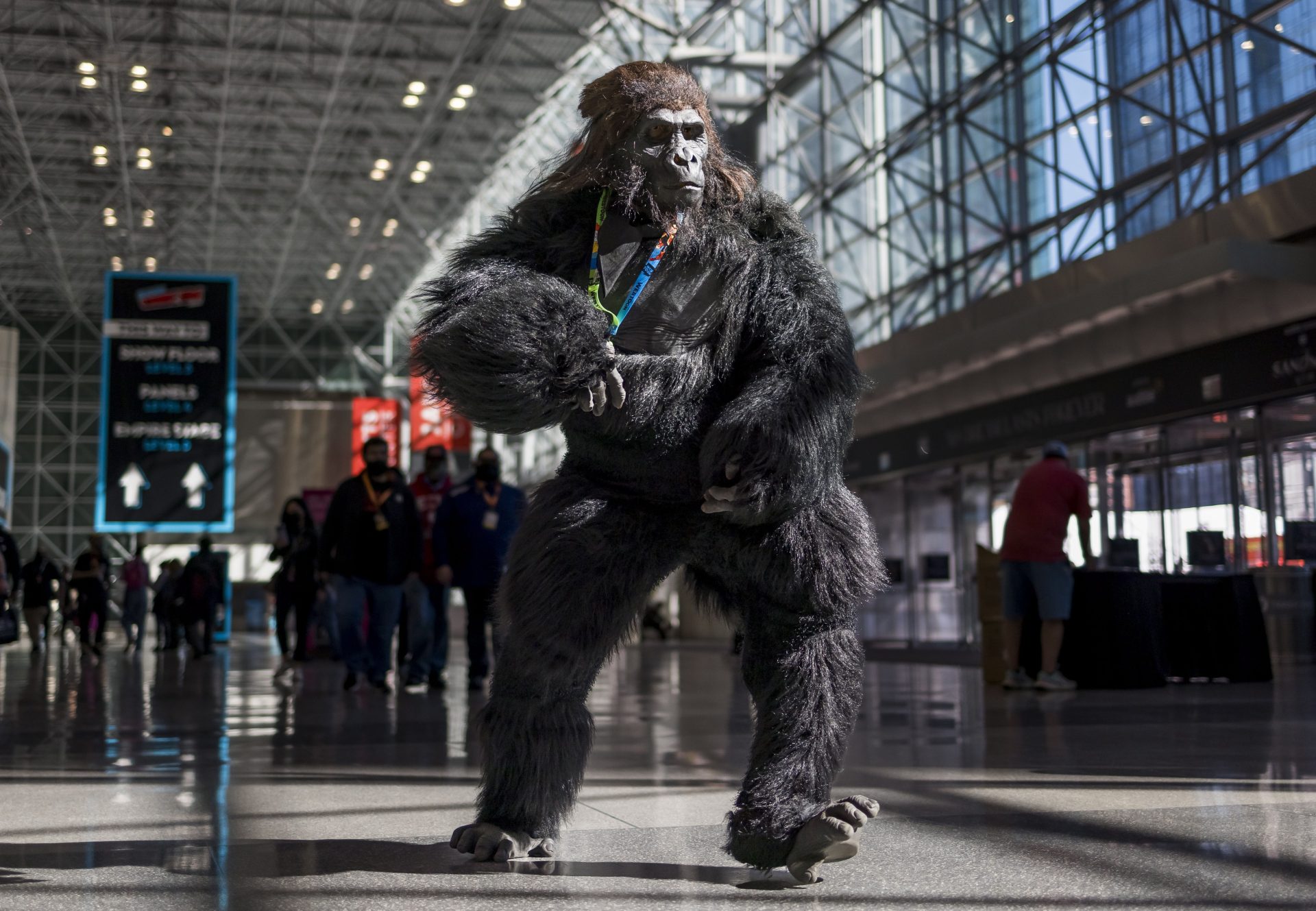 By Jorge Fuentelsaz |
New York, (EFE).- If you see two superheroes greeting each other when they meet, Beetlejuice lining up in front of you in the cafeteria, dozens of people waiting their turn to greet their favorite cartoonist or actress, or if you spot a Jedi lightsaber market down the hall, you'll most likely end up at New York Comic Con, which reopened this Thursday.
At the Jacob Javits Fairgrounds on the banks of the Hudson River, around 200,000 people are expected to visit this year's colossal fair, which tries to leave behind the worst of the pandemic, which forced the closure for two years and that of the last edition forced the organizers to reduce the number of visitors to 150,000.
Less famous, but busier than San Diego
If San Diego (California) continues to be the Mecca of Comic Con trade shows, with the presence of the most famous faces of the most watched science fiction and fantasy series or the most notorious commercials from cinema and the small screen, New York has become the most visited pop fair in the country.
However, this edition also includes familiar faces such as actors Michael J. Fox and Christopher Lloyd, from the "Back to the Future" saga, Oscar Isaak from "Ex Machina" or Sebastian Stan from "Infinity War", among many others. others who participate in panels or who will be there to sign autographs or take photos with their most ardent fans.
And also comic artists, like Arthur Adams, from "X-men and The Walking Dead" or Dan Mora from "Batman/Superman world finest 2022" who take care of their followers, sign autographs and sell their works.
James, one of the thousands of visitors, quickly skims through the comics stored in boxes at one of the fair's many stalls and has already picked out around 30 that he intends to buy.
"I've always been a fan of Sub-Mariner, so whenever I see comics he's in and I don't have them, I grab them. I also love The Simpsons and comics of that style ", he explains to EFE in the corridors of this fair. , quintessence of pop culture.
The passion for disguises
At Comic Con, there are also panels about the fantastic world, series and graphic novels, and all kinds of products are offered, from trading cards or ten dollar badges to original figurines or artist posters for thousands
One of the priciest items on display at the Heritage auction house stand is a 1962 Spiderman comic book titled "Amazing Fantasy," which will go up for auction in November in an event expected to fetch half a dollar. million bucks.
However, one of the juiciest ingredients are the costumes of the visitors, which attract many onlookers who do not hesitate to take pictures with enthusiastic soldiers of the Star Wars empire, manga characters, Doctor Octupus or Batman and Robin, who wander the halls of the fair as if it were their home.
David Charles traveled with his partner from the state of Kentucky to spend the four days at Comic Comic, each day wearing a different costume.
"Comic Con is for me a place where you can stop being adults for a moment and not take things too seriously, have fun, dress up and surround yourself with people who just want to do the party", explains this psychologist, passionate about the fair, who says she recommends her clients to participate in fun activities, because "without this kind of thing, life is reduced to working and paying bills.
Axel's friends told her on Wednesday that they had one ticket left for Comic Con and she didn't think twice.
"Last night I thought I wanted to be Beetlejuice, my childhood hero. I ran into a Halloween costume store and checked out several YouTube tutorials on how to make up like a dead woman and here I am. ", she told EFE with a coffee. in his hand. , with which to pick up spirits.
Web edition: JuanK Ochoa