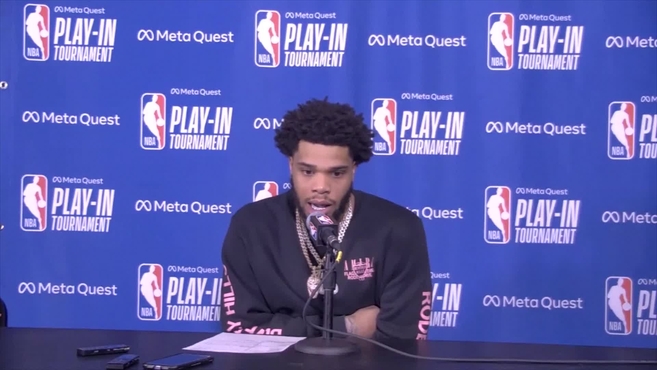 TRay Young bounced back from a sluggish start to 24 points, and De'Andre Hunter led a surge in Wednesday's third quarter that saw the Atlanta Hawks beat the Charlotte Hornets 132–103 in a game game.
The Hornets' frustration boiled over with about 6 and a half minutes left when Miles Bridges complained so vehemently about the goaltender's challenge that he caught two quick technical errors and was sent off.
Then, as a Hawks fan yapped at him on the way to the locker room, the Hornets player wildly threw his mouthpiece and seemed to hit a woman who was just watching.
Bridges confessed to his actions at the post-match press conference.
"This is definitely unacceptable on my part and I take full responsibility," Bridges said.
"I was upset by the call, or rather a couple of calls," he said. "I let my anger get the better of me. It was definitely wrong."