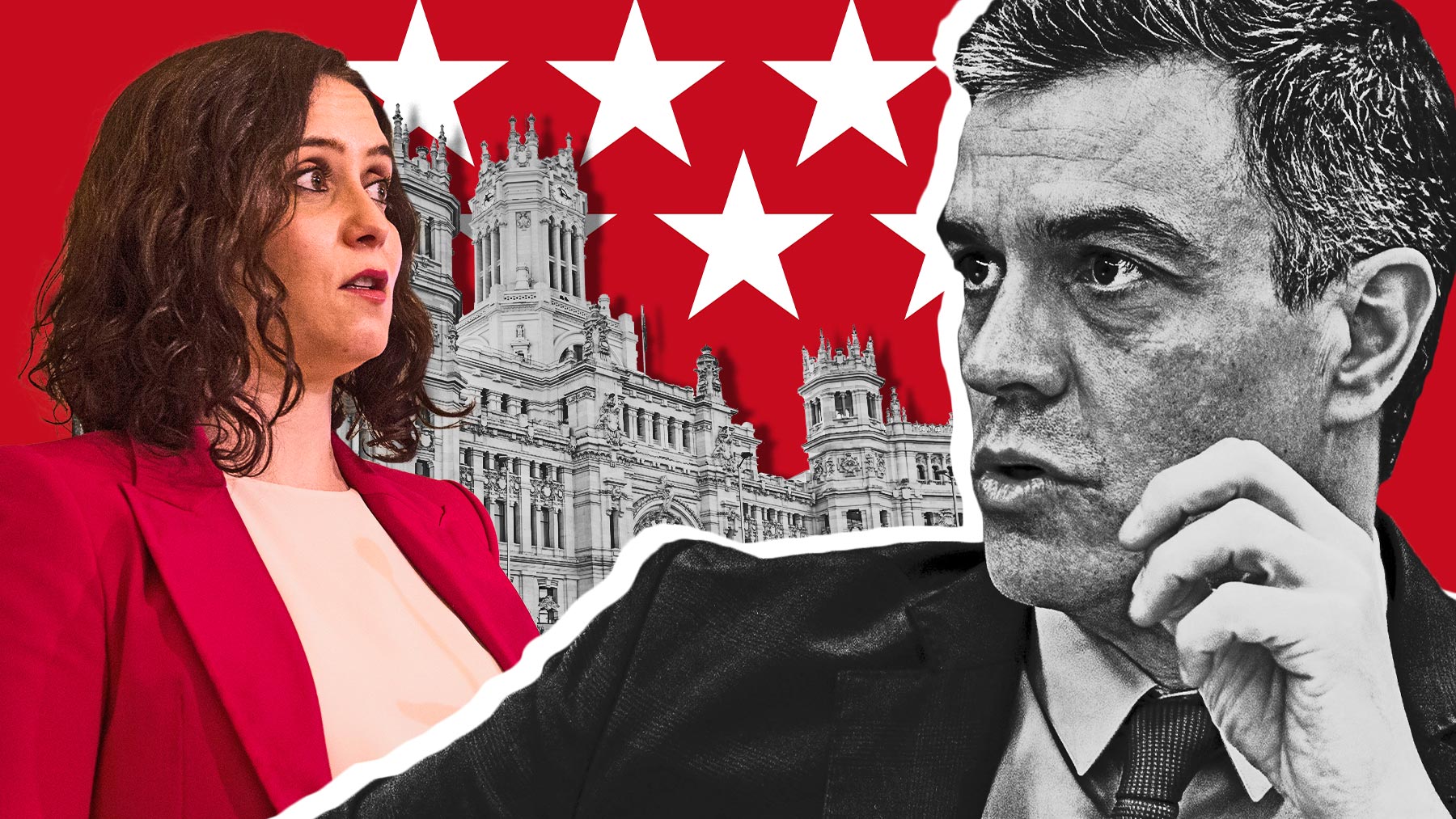 The President of the Community of Madrid, Isabelle Diaz Ayusodenounced that the attack by the President of the Government, Pedro Sánchez, on the Constitutional Court is "one more step towards the demolition of the rule of law in Spain" in order to "prosecute anyone who opposes it and silence those who dare to denounce it. »
The head of the Madrid government thus spoke out on the agreement reached between the PSOE and Podemos, the two partners of the coalition executive, to modify the three-fifths majority necessary for the General Council of the Judiciary (CGPJ) nominate their candidates for the Constitutional Court. This amendment to the bill, which envisages the repeal of the sedition offenseremoves the three-fifths requirement for the CGPJ elect the two members of the Constitutional Court and establish a new system whereby the two magistrates who obtain the most votes will be appointed.
"They always do it shamelessly, in the fast lane, lying and always coming back to the bogeyman of the civil war to take us to the past and hide everything that is happening," Díaz Ayuso said this Friday during a a visit to the new employment office. of Vallecas-Santa Eugenia, in the neighborhood of Villa de Vallecas.
In addition, the leader of the PP in the Community of Madrid censured that the government of Sánchez "what it is doing is intervening more and more in companies, the economy of families and the basket until that nothing and no one escapes their control so that everything and everyone depends on them.
Likewise, he stressed that both Spaniards and the institutions of the European Union (EU) must "react before it is too late", while criticizing that "government propaganda is today more embarrassing than ever ".
In this same sense, the leader of the People's Party, Alberto Núñez-Feijóo, took the floor, who warned against the "authoritarian drift" of Sanchez's government. "The government is stepping up against the clock his attacks on the institutions and our rule of law," he said.
"It's scary to think how far Sánchez can go at the end of the year when everything is going. We will not remain silent in the face of this authoritarian drift", defended Feijóo in a message posted on social networks.
Sedition, embezzlement, assault on the Constitutional Court… The government is stepping up its attacks on institutions and our rule of law against time. It's scary to think how far Sánchez can go at the end of the year where everything is going. We will not remain silent in the face of this authoritarian drift:

— Alberto Nuñez Feijoo (@NunezFeijoo) December 9, 2022