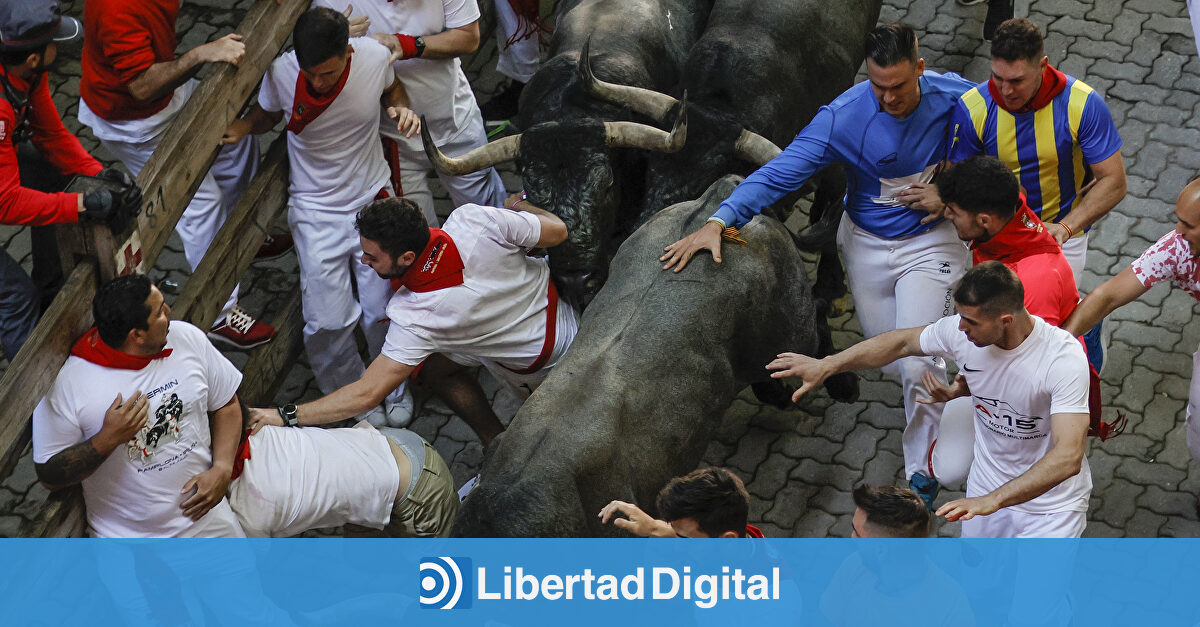 According to initial reports, the third run of the Sanfermines bulls with the bulls of José Escolar resulted in at least three injuries from the bulls and five transferred due to various bruises.
The first person to be injured by the flagpole happened in Mercaderes due to a bruised foot. Another was wounded with a polearm in the left leg in Espos and Mina and a third in Telefonika in the genital area.
As for the bruises, there were two more transfers from Mercaderes, one due to a bruise on the hand and the other due to a deformity of the right hand.
In the Espo y Mina area, another transfer was required due to a bruised hand deformity. Finally, two other transfers were requested from Telefónica, one for a bruised maxillofacial area and the other for a bruised chest.