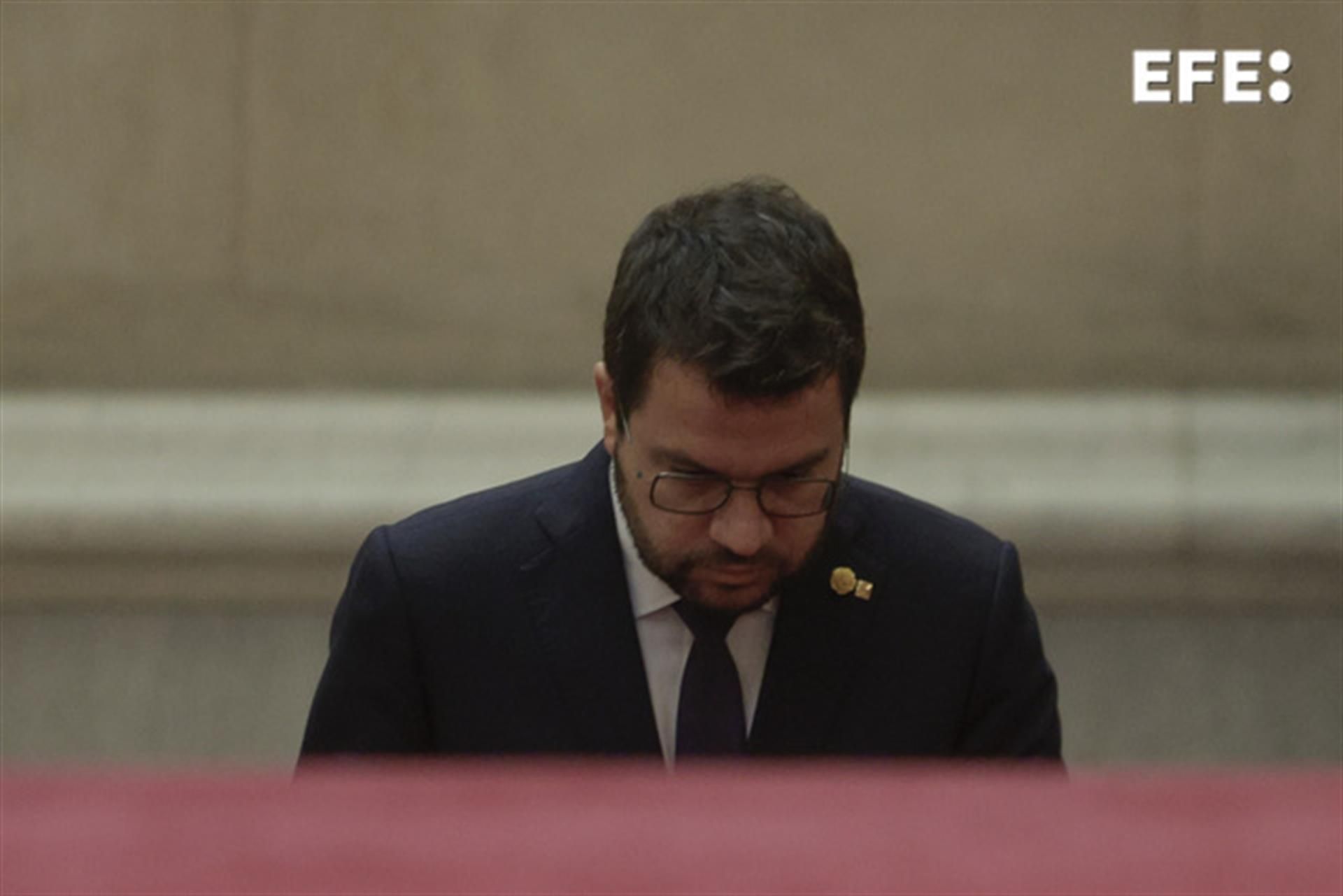 Barcelona, ​​September 27 (EFE).- The President of the Generalitat, Pere Aragonès, started the general policy debate in Parliament on Tuesday, calling for building a "consensus" and reaching "great agreements" in Catalonia, which must continue to be, said, "a wall against fascism", referring to the Italian elections.
Shortly after 11.30 a.m., the session was opened by the first vice-president of the Parliament acting as president, Alba Vergés, who replaces Laura Borràs, suspended last July and who came to the Catalan chamber to attend the session from the tribune of guests, with the general secretary of JxCat, Jordi Turull.
Vergés opened the plenary session, the first since the summer break, wishing the deputies a "rich and respectful" debate and denouncing the latest "femicide" in Catalonia.
Then Aragonès took the floor, announcing his intention to present solutions to an "extremely complex context" that must be "overcome".
Referring to the victory of the right-wing coalition in Italy, he warned that "no society is immune to reactionary positions", for which he opted to "generate a great consensus".
Aragonès, who led the weekly government meeting at the Palau de la Generalitat from the morning, will focus his speech on a plan to deal with the effects of inflation and a proposal on the right to self-determination.
After Aragonès' speech without time limit, the session will be suspended until 3 p.m., when it will resume with the speeches of the parliamentary leaders – starting with the first secretary of the PSC and leader of the opposition in Catalonia, Salvador Illa -, to which the President will respond one by one.
The general policy debate will resume on Friday, with votes on the motions for resolution presented by the parliamentary groups. EFE
1011900
rm-mcp/ce
(picture) (video)