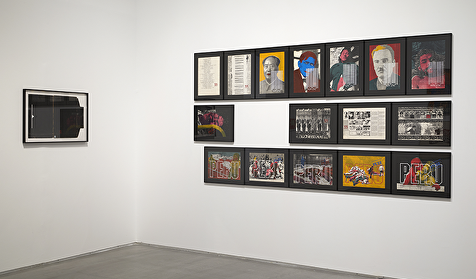 V Reina Sofia Museum of Madrid exhibits from 1 August last year, an exhibition called "Enemies of poetry. Resistance in Latin America "… An exhibition at which the Maoist-communist drug gang is apologized. Shining Path…
At the exhibition, which will run until September 13 at the Reina Sofía, you can see, among others, images of Edith Lagos, who participated, among other things, in the capture of Ocobamba, which resulted in the killing of a civilian guard. The terrorist was killed in a shootout while participating in yet another terrorist attack against a police patrol.
"Structural violence"
Besides Edith Lagos, the section "Structural violence", which is part of the exhibition, you can see the images Mao Tse Tung, Ernesto Che Guevara as well as other terrorists from the Peruvian terrorist group Sendero Luminoso, in addition to extreme left revolutionary posters
You can also see photographs of famous radical left politicians such as Salvador Allende or the poet. Pablo Neruda…
According to Lola Hinojos, Head of Collections, in a presentation video, the exhibition reflects "how there was a series of art centers that worked both creatively and theoretically, responsible for the network not only in Latin America, but also in Spain and Eastern Europe".