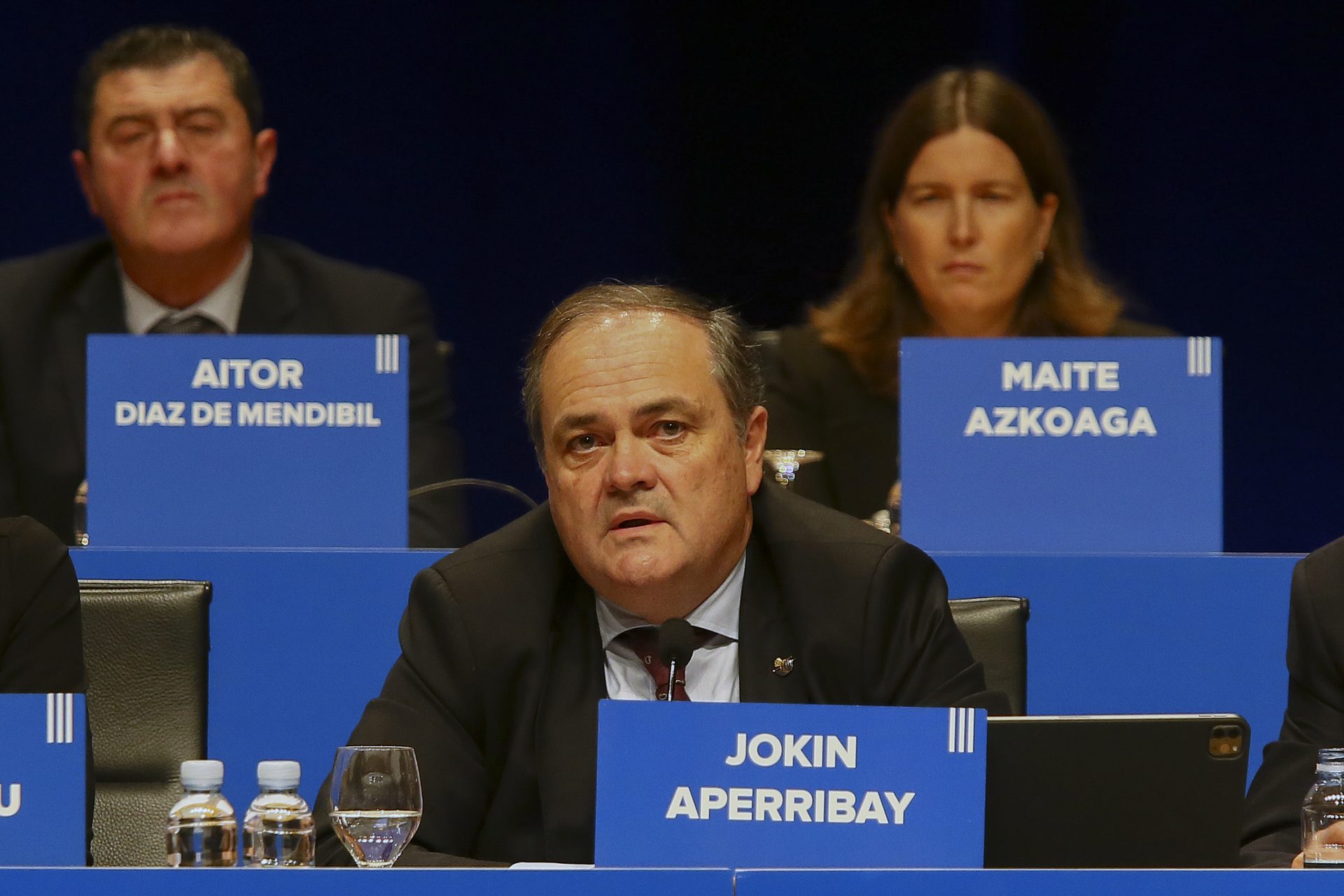 San Sebastián (EFE).- Jokin Aperribay was re-elected president of the Real society for the next five years after winning the massive support of 99.84% of the votes at the club's General Meeting of Shareholders held at the Kursaal Conference Center.
Aperribay, re-elected president
Aperribay will thus begin his fourth term at the head of an entity which has approved a budget of just over 128 million euros for the next season, eight million less than last year, with an estimated profit of 675,000.
She had no trouble completing all the items on the agenda of a meeting attended by 175 partners who represented 34.59% of the share capital.
The good sporting moment that the club is going through and the good economic balance despite the declared loss of four million euros last season due to the drop, mainly in television income due to the pandemic -the sale of Isak n' is not envisaged, nor the purchase of Sadiq – have transformed the general meeting of shareholders into a simple procedure for the board of directors.
The financial statement for the 2021/2022 season was supported by 99.69%, while the budget for the 2022/2023 season won the support of 99.66% of shareholders.
great future
The President of the Royal Society will be supported by virtually every Trustee who accompanied him in his last term. The only new face will be Joseba Ucín, who has joined Aitor Díaz de Mendibil, a manager who has worked with Aperribay since 2013.
In his speech, president txuri urdin showed his will to continue leading the entity. "It is the mandate that excites me the most. La Real has a bright future," he said.
"Over the past five years, wonderful things have happened at Real," said the president, highlighting Anoeta's reform, which he said had "an extraordinary echo".
He described his management as "efficient and competitive", thanked all Zubieta staff for their involvement and set himself the objectives of "strengthening Zubieta" with the construction of new fields and buildings in works that will last until 2025 and in which the club will invest 30.5 million euros, while having an "increasing international presence".