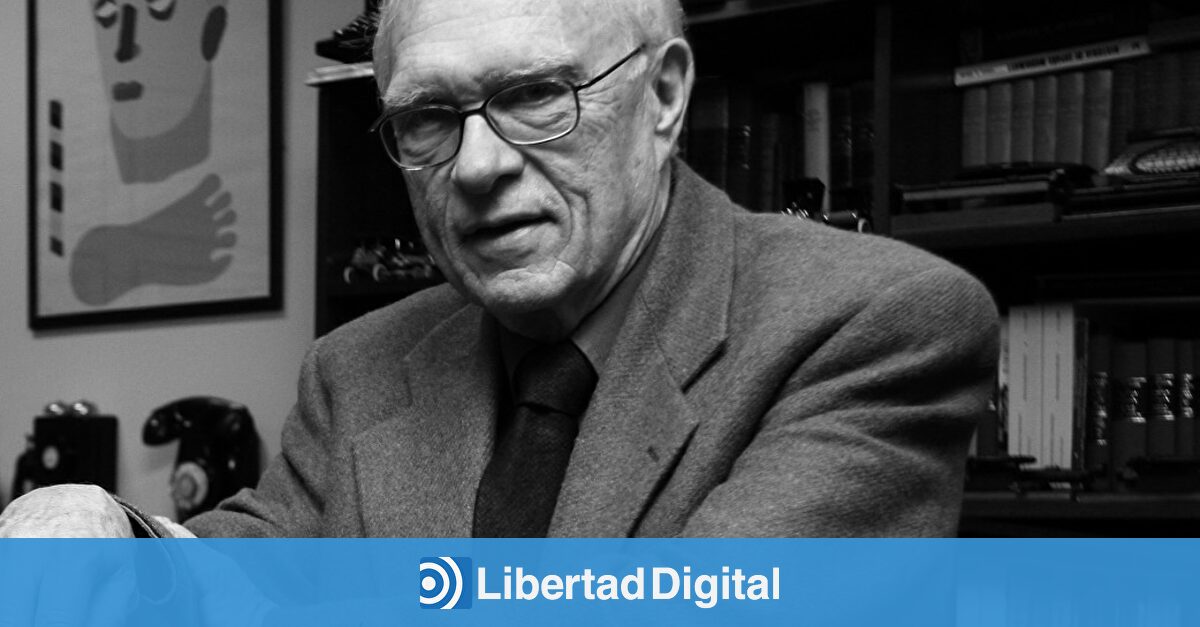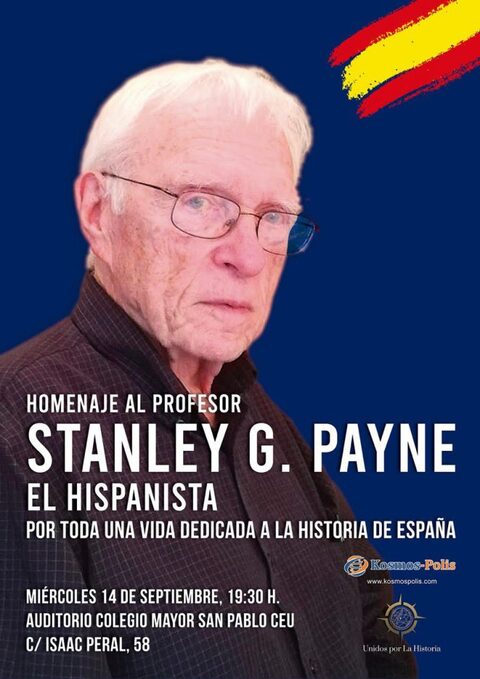 This Wednesday, September 14 at 19:30 at the Colegio Mayor San Pablo Ceu Auditorium in Madrid will be held tribute to Professor Stanley G. Payne for devoting his whole life to the history of Spain and becoming one of the greatest Latin Americans in the world.
In this act, which will highlight his professional career and therefore sixty years devoted to the study and dissemination of the history of Spain.Representatives of Universidad San Pablo CEU will take part; former rector and professor at Rey Juan Carlos University Fernando Suarez; NEOS Foundation, organizers of the event and Professor Payne, who will close the event. Access is free, places are limited.
Stanley G. Payne (Texas, 1934) is professor emeritus of history at the University of Wisconsin-Madison. published twenty books on the history of Spain and Europe modern ones like Why did the Republic lose the war?; Franco and Hitler; Spain, unique history; Road on July 18, In defense of Spain. Debunking myths and black legends (Espasa Award 2017) or Spanish Revolution (1936-1939).
He is a member of the American Academy of Arts and Sciences and a correspondent for the RR. AA. History and moral and political sciences of Spain. Doctor honorable cause Rey Juan Carlos University, recipient of the Grand Cross of the Order of Isabella the Catholic and a member of the editorial board of several journals, including www.kosmospolis.com.